Reading Tom Breihan's Number Ones column, I've been exposed to a fair amount of acts that I'd never heard of that never troubled our own Top 40. Obligatory Big Hello to Eddie Rabbit!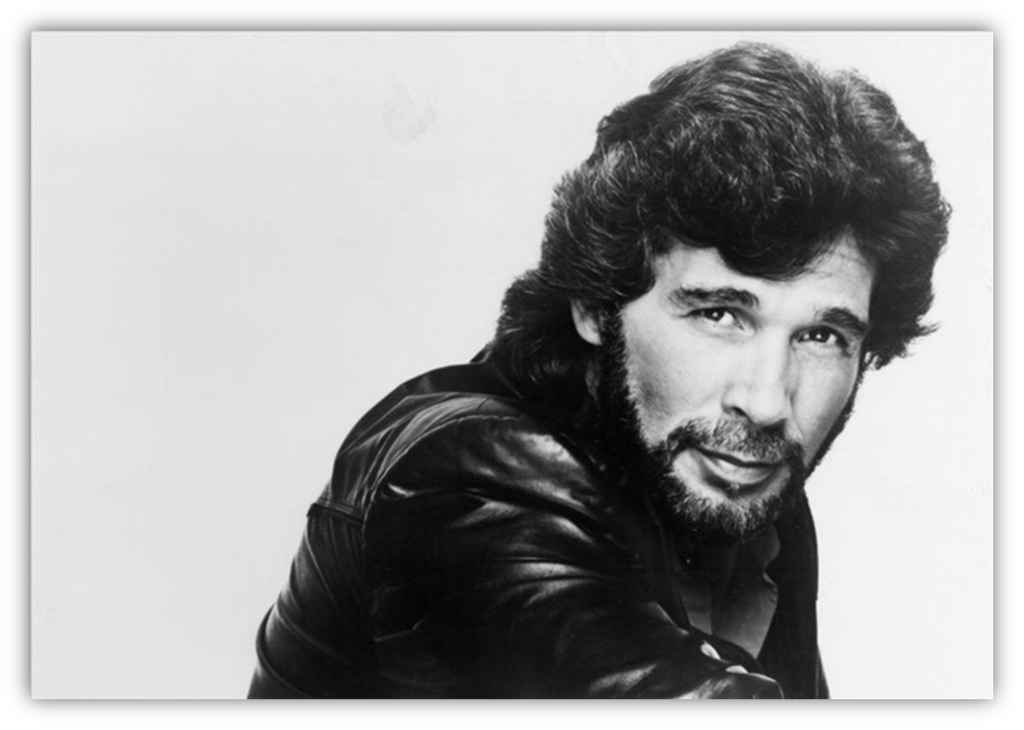 Which got me thinking about it from the other side:
Specifically, what are the biggest British acts never to never have touched any of the Billboard charts?
It's taken some doing, using The Official Charts website, Billboard, Wikipedia and more.
There are plenty of acts that were massive here, but barely registered in the US.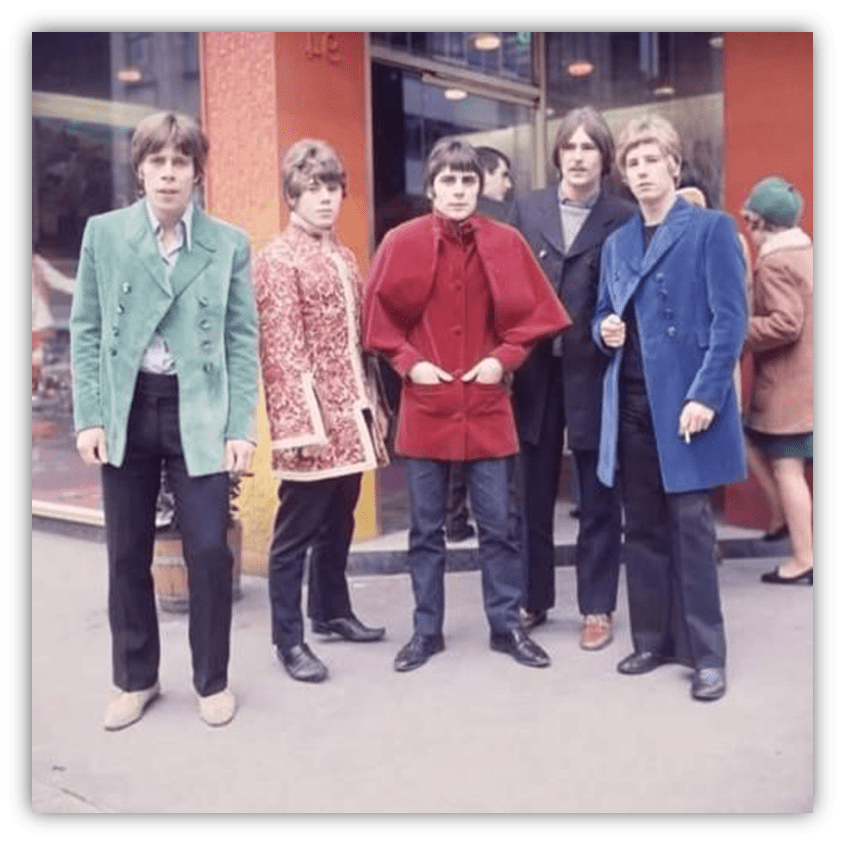 Status Quo spent 50 years rocking all over the world but their US chart legacy is two singles in 1968. This was well before they found the sound that would sustain them for decades.
Those lonely entries rule them out of this selection.
And then there are the acts where I thought: "There's no way they crossed the Atlantic," … but somehow: there they are.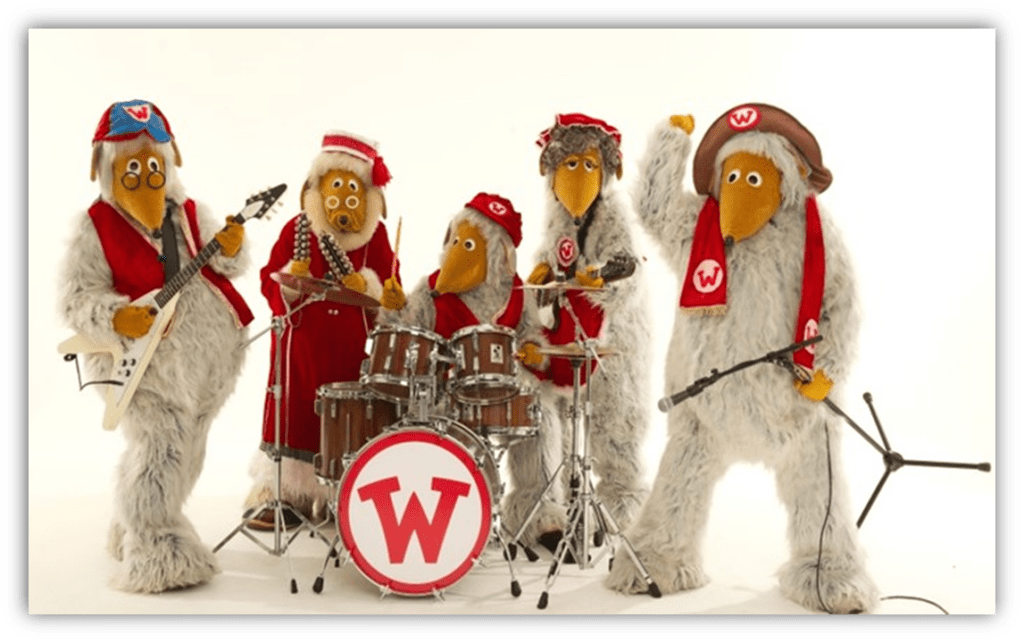 Case in point; The Wombles got to #55 with Wombling Summer Party in the mid 70s.
It's mind-blowing enough that out of an animated kids show about some overgrown furry litter pickers they scored 11 top 40 hits here. I assume the animated series was shown in the US leading to that one chart incursion. If it wasn't then I have no explanation for how it came to be wombling up your charts.
In no particular order then, eyes down: Look in for Part One of:
The Biggest British Acts You've Never Heard Of.*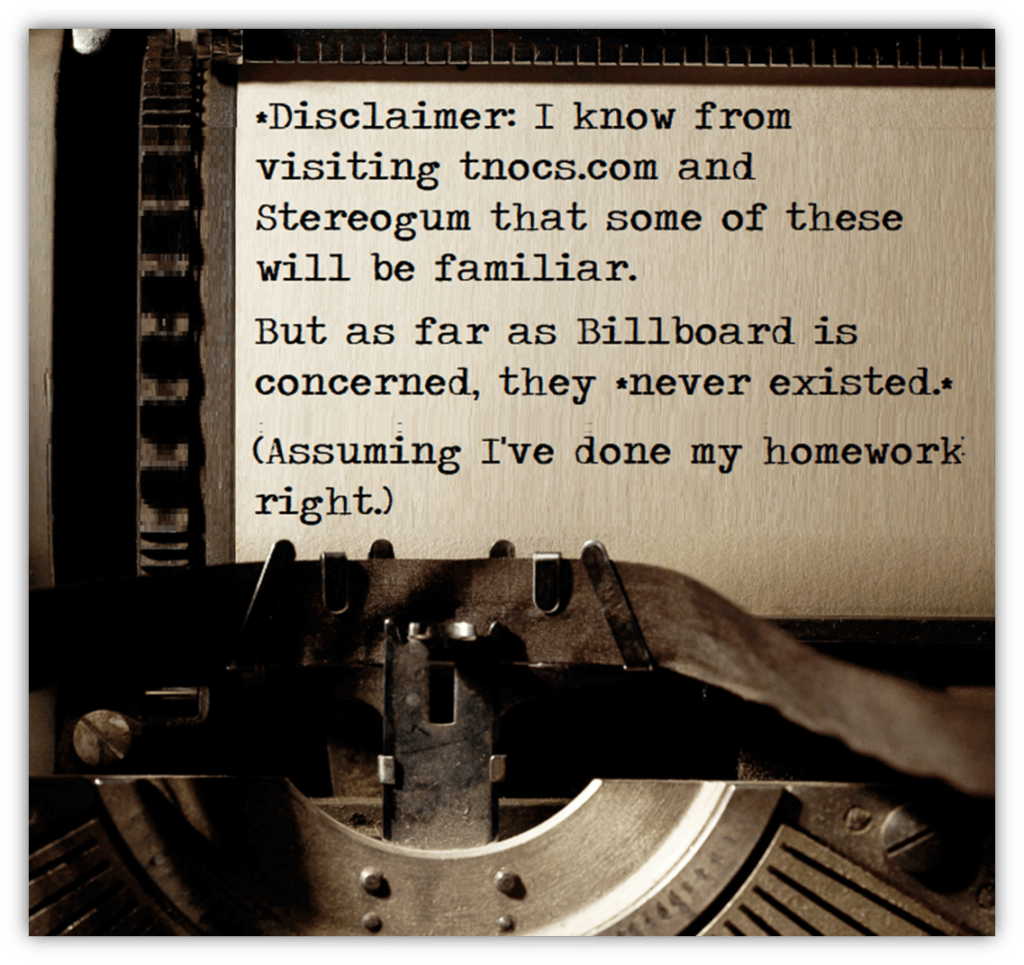 ---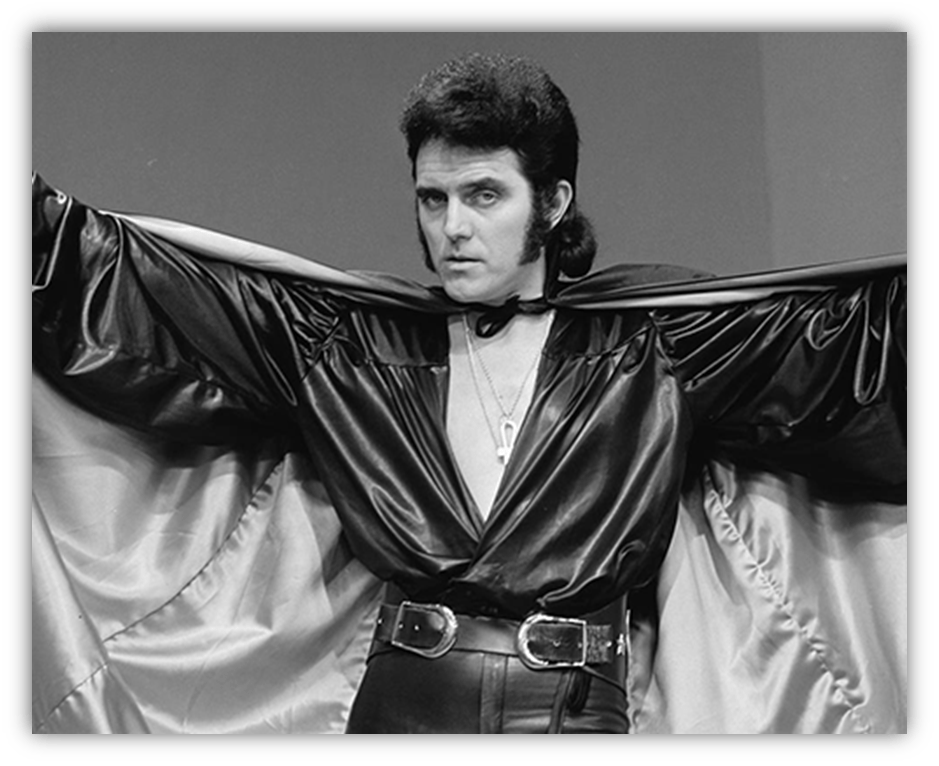 Alvin Stardust / Shane Fenton
The Singles:
Top 40 = 15
Top 10 = 7
#1 = 1
Albums:
Top 40 = 2
Top 10 = 1
Alvin / Shane's career was marked by a series of unlikely and, in one case, unfortunate events. His was a career by accident. Twice filling alter egos created for someone else. He was born Bernard Jewry but had his first brush with success as Shane Fenton.
Here's where it gets complicated. He wasn't the first Shane Fenton.
Then again, the first Shane wasn't Shane either.
He was Johnny Theakstone, who with his band The Tremeloes (not The Tremeloes that were successful later in the 60s), were looking for their big break. Bernard, as he was at that point, was a friend and helped out as roadie.
Tragedy turned into Bernard's opportunity. Johnny died suddenly as a result of a heart problem and the band broke up – only to receive a request to perform on BBC radio. Johnny having sent in an audition tape before he died which he'd credited to Shane Fenton.
The band reconvened to take up the opportunity and Bernard became Shane. They got a record deal and as Shane Fenton and The Fentones, had a run of four hit singles trading off a skiffle sound in 1961 / '62 all peaking between 19 and 38. After that though as The Beatles changed everything they were left behind, a string of singles through to '64 missed the charts and they split up.
Continuing to Iive and perform as Shane Fenton, Bernard went under the radar for a decade.
Until another random opportunity fell his way.
In 1973 Peter Shelley (not the one that would shortly be part of Buzzcocks- I told you this was complicated) wrote and recorded the song My Coo Ca Choo. It owed something to the guitar sound of Spirit In The Sky fed through a glam rock filter.
For extra glam resonance, he released it under the persona of Alvin Stardust. It went straight into the charts… but with a slight problem that Shelley didn't want to actually be Alvin Stardust, despite having already made one TV appearance in the guise. That's where Bernard / Shane came in, his agent put him up for the role and as the song climbed to #2, he slotted into another new identity.
This identity had a striking image: black leather jumpsuit and gloves, platform heels and thick black hair with huge sideburns. He was an imposing sight on stage with a gloved fist wrapped over the microphone, looking off to the side with a curled lip.
The second single, Jealous Mind, written again by Shelley but this time with Bernard / Shane / Alvin's voice reached #1. It retained the fuzzed up riffing guitar, but harked back to early rock n roll and vocals that had a touch of Roy Orbison about them.
There were six top 20 hits across two years. But by 1975, Alvin had stopped charting. Once again his career took a left turn, but without a name change this time. He signed with Stiff Records, home to Ian Dury and Madness, which didn't seem an obvious fit.
Even more unlikely, Pete Waterman (yes, that one, but long before he became a super producer) suggested Alvin record Pretend, a song Nat King Cole had popularised in the early 50s and seven years after his last appearance he was back in the top 10.
Two more top 10 hits came in '84, now with a much more mature pop sound than his 70s heyday. 1984 was the last time he would appear in the top 40. There was no fourth act to his music career, but he did branch out into acting, radio and TV presenting. He remained a familiar figure until his death from prostate cancer in 2014 at the age of 72.
That isn't quite the end of the story as Alvin's son has gone on to have his own successful career as producer, DJ, drum and bass label boss. He has scored four top 40 hits under the name Adam F.
Essential Track – My Coo Ca Choo
---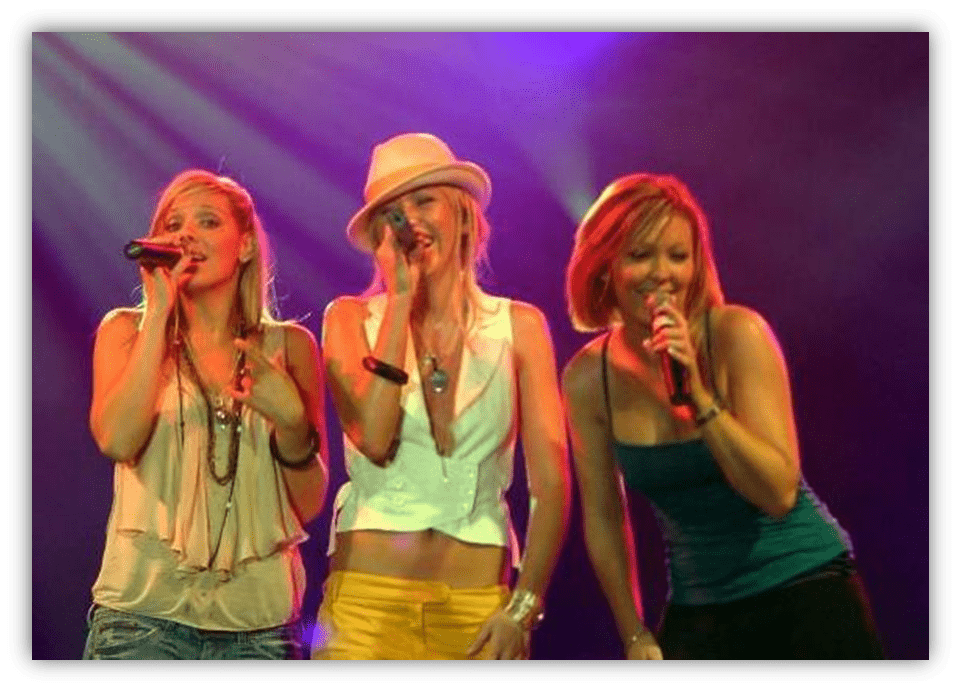 Atomic Kitten
The Singles:
Top 40 = 15
Top 10 = 13
#1 = 3
Albums:
Top 40 = 4
#1 = 2
Atomic Kitten were a three piece girl band put together in the late 90s by Andy McCluskey and Stuart Kershaw better known as part of Orchestral Manoeuvres in the Dark. They're a tangled web of intersections. As is typical in the world of manufactured pop, members came and went. One of the original three; Heidi Range later reappeared in Sugababes. Kerry Katona left on becoming pregnant, going on to marry Brian McFadden from Westlife before divorcing him and moving onto a torrid tabloid lifestyle of drink, drugs and mental health issues. Kerry was replaced by Jenny Frost, formerly of girl band Precious.
Keeping up?
Good. Because having split in 2005…

• They reformed in 2012
• With Kerry back in place rather than Jenny
• Had to hire in Michelle Heaton, once of Liberty X to replace Liz McLarnon on overseas tours due to Liz's fear of flying
• and then Kerry left again to be replaced by Jenny. Again.
They're still going on the nostalgia circuit, a description that applies to quite a few of these acts.
They weren't in the same league as Girls Aloud, more of a "girl in the pub next door" feel. There was a reliance on cover versions. Two of their three #1s were Eternal Flame and The Tide Is High.
But their calling card and high point at least was an original song; Whole Again. You'd never guess OMD were behind it. In pop music: fact is often stranger than fiction.
Essential Track: Whole Again
---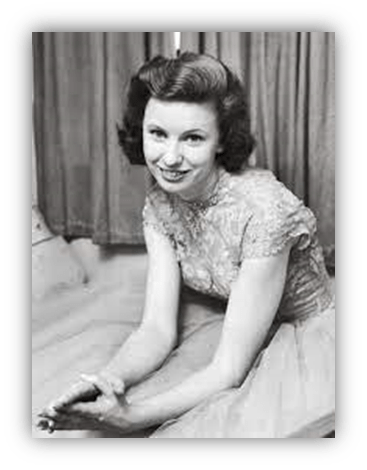 Ruby Murray
The Singles:
Top 40 = 10
Top 10 = 8
#1 = 1
Ruby Murray has a unique legacy. I can't tell you much about her music. Lost in the pre-history of modern music, her chart career spanned 1954 to 1959.
She did achieve the Beatles-esque feat of having five songs in the top 20 at the same time in 1955. It's not her music that she's remembered for though. In rhyming slang:
Ruby Murray = curry
And over 60 years after her last hit? Her name is synonymous with Indian cuisine. Even though most of those who say it will be clueless as to who Ruby was.
Essential Track: I have no idea.
Anyone fancy a Lamb Bhuna?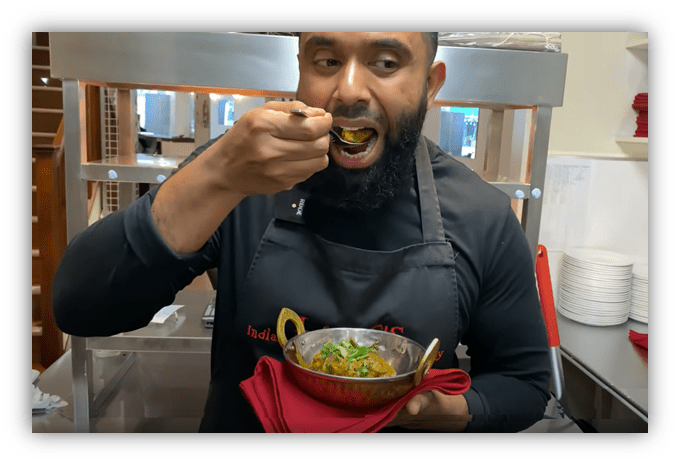 ---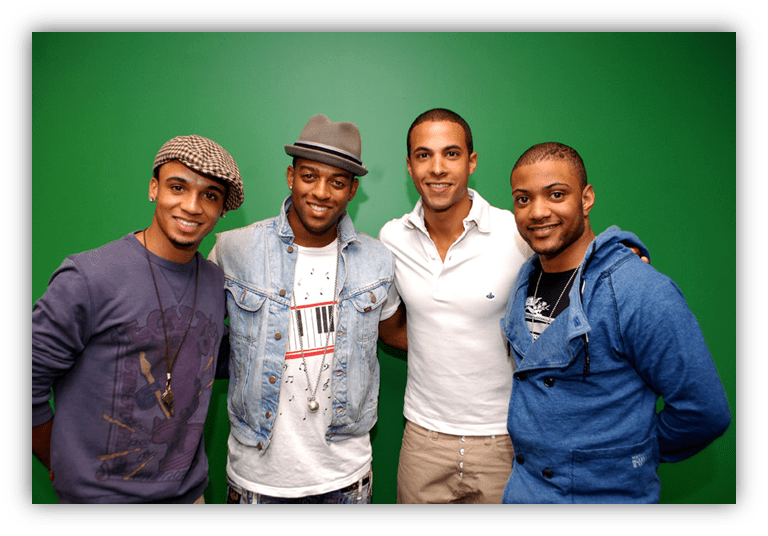 JLS
The Singles:
Top 40 = 12
Top 10 = 10
#1 = 5
Albums:
Top 10 = 6
#1 = 1
Proving that winning isn't everything JLS took the same route as One Direction. Beaten finalists on X-Factor that went onto do a whole lot better than the series winner. Male four piece vocal group JLS entered the 2008 series under the name UFO and emerged at the other end as JLS (representing a British pop influenced take on new jack swing and standing for Jack the Lad Swing).
Alexandra Burke was the series winner but JLS outdid her from the off, their debut album went 4 x Platinum and they capitalised quickly releasing four albums over four years. While sales gradually declined the final album still went Gold and made #3 and five chart topping singles over that period makes them one of the most successful reality show alumni.
They called it a day in 2013 for solo careers, TV and radio work and for JB a complete left field turn into farming. And then the almost obligatory comeback which went more successfully than many as a new album in 2021 put them back in the top 5.
Essential Track: Everybody In Love
---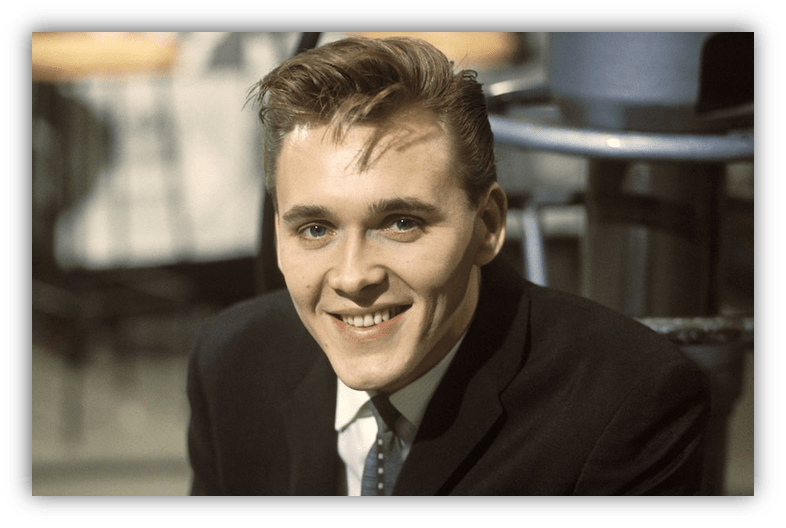 Billy Fury
The Singles:
Top 40 = 26
Top 10 = 11
Albums:
Top 40 = 5
Top 10 = 3
He's pretty much forgotten as far as younger generations go. But Billy was huge in his day, and possibly our first homegrown rock n' roll star. He started life as Ronald Wycherley before having his name changed to the more dynamic and dangerous Billy Fury, a name more befitting his good looking, strong jawed and bequiffed look. He followed the Elvis Presley route of early notoriety for his performances before toning things down, having greater success with more palatable ballads that are from furious and starring in films. Unlike Elvis, he did write some of his own material.
His success crossed over with the The Beatles. Despite being replaced by the newer more exciting sounds coming out of Liverpool, he remained a chart regular into the mid 60s, having his last top 40 hit in '66.
He released his last album in 1982 which generated a couple of songs that landed just outside the top 40.
But like Elvis, again: he died of a heart attack aged just 42 in early 1983. A jukebox musical of his hits still tours and keeps the flame alive for the devoted.
Essential Track: Wondrous Place
---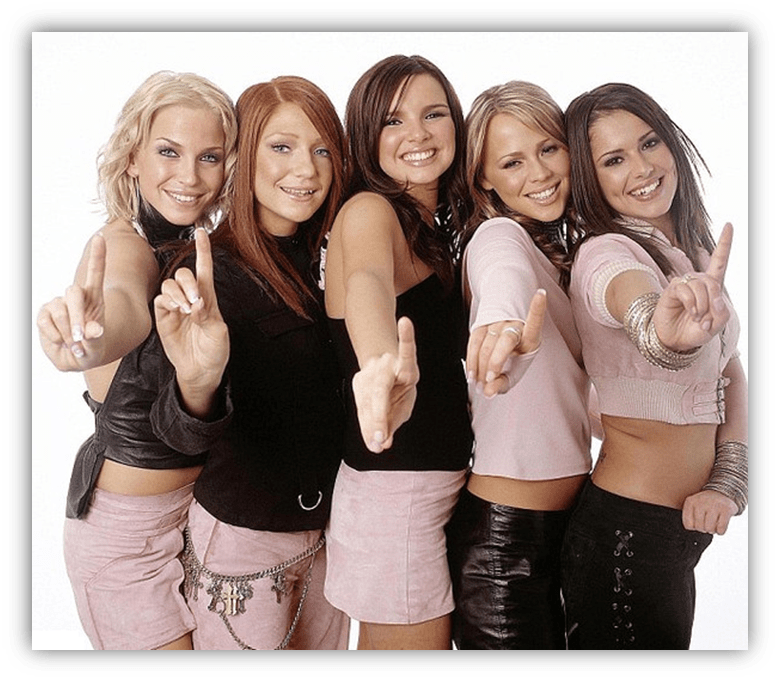 Girls Aloud
The Singles:
Top 40 = 22
Top 10 = 21
#1 = 4
Albums:
Top 40 = 8
Top 10 = 6
#1 = 2
The appearance of Girls Aloud here is the most baffling. How they didn't manage to translate their UK dominance at least once is a mystery.
Born from TV show Popstars: The Rivals. The series whittled down contestants into a 5 piece girl band and 5 piece boy band to go head to head on the charts. The boys, named One True Voice, were managed by Pete Waterman and the girls by Louis Walsh, fresh from steering Boyzone and Westlife to prominence.
Louis chose Sound of the Underground for Girls Aloud which was modern, dynamic and exciting whereas Pete's pop svengali touch went missing as he stuck the boys with a bland ballad. The girls easily won taking the coveted Christmas #1. The boys released one more ill chosen and ill named single; Shakespeare's (Way With Words) before being consigned to history.
Girls Aloud just kept making history as the most successful girl band in the UK charts. Their first 20 singles went top 10. In total 12 of their singles made the top 3. Unlike many manufactured pop bands in the UK they weren't just a singles act either: all five of their original albums went platinum.
They were less in your face than the Spice Girls, but achieved greater longevity and gelled together much better. Only Cheryl really stood out as a tabloid staple due to her marriage to a Premier League footballer.
They disbanded after a decade of success, after which Cheryl was the only one to sustain a successful solo career. (Which includes another five UK #1s – and still no Billboard chart entry despite (or due to) her short lived US X-Factor stint).
While there were always mentions of reunions, the death late last year of Sarah Harding from breast cancer means the chances of a comeback are unlikely.
Essential Track: so many to choose from but start at the beginning, Sound of the Underground
---
Hope you enjoyed the selections.
Stay tuned next week for Part 2…
…to include the absolute pinnacle of UK chart success not transferring across the ocean.
---
Let the author know that you liked their post with a "heart" upvote!