When I was a kid I was in love with "Magic Eye" images. The notion of a hidden three-dimensional image appearing as if out of nowhere from a pattern printed on paper was truly like magic to me. Never mind that my constant staring into these books probably contributed to my astigmatism later on—this stuff was amazing!
Perhaps it's not so surprising that I later pursued a career in visual perception research. Given my interests, I probably think about visual illusions a lot more than most people do.
For instance, the Face-Vase illusion for me is like the perfect representation of our societal culture wars and the constant back-and-forth between mutually incompatible realities.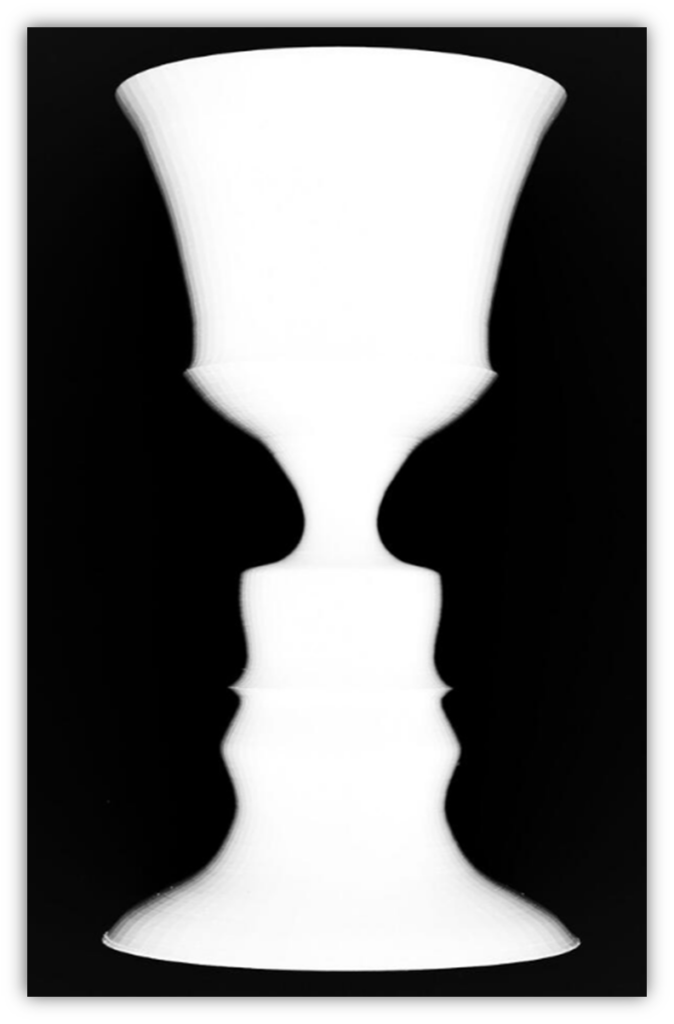 But I digress. I'm here to talk about art.
I imagine plenty of people have likened their struggles to "get" a popular work of modern art – like, say, Andy Warhol's soup cans – to those poor suckers who fail to see a Magic Eye image, and are left with nothing but a headache from all the squinting.
It's not a bad analogy, but it doesn't quite work for me. Those who can successfully perceive Magic Eye patterns still have to engage in effortful eye disalignment practices every time they wish to see the hidden image. Whereas once we "get" a certain piece of art, or a certain artist, no more effort is needed going forward. The understanding comes to us as if it had always been there.
Our perception is forever changed.
Not surprisingly, I liken my relationship with art to a certain visual perception illusion I learned in my psychology classes. Like the Face/Vase illusion, this came from a researcher who built upon the work of those geniuses of perception from the early 20th century, the so-called "Gestalt" psychologists. This image in particular usually looks like random blots of ink to those who haven't seen it before: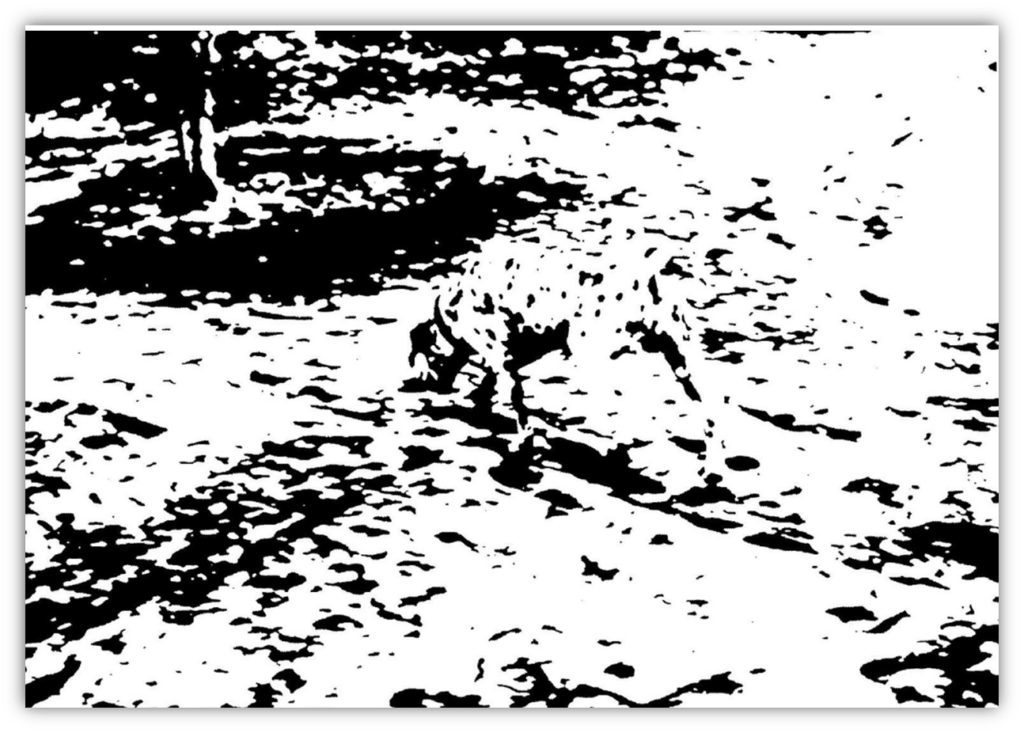 But typically, upon further viewing, a certain image "pops" into our perception, and the random blotches actually contribute to a coherent picture. Moreover, once that image forms in our brain, we can't ever unsee it. Every time we come across this particular assemblage of blots, the people who see a [redacted] will always see a [redacted].
I won't spoil it for you. 🙂
With respect to my own relationship with challenging art, perhaps my most significant perceptual shift was with the films of Abbas Kiarostami.
My roommate and I got through grad school in part by taking advantage of Netflix's fantastic early streaming options (Rest in Peace, actual streaming variety) and the school library's film collection. Both options had a lot of international films available, and a lot of art films. I believe the first Iranian films we watched were fairly straightforward dramas, like Majid Majidi's beautiful Children of Heaven. Soon enough we began to watch our first Kiarostami film, as he is considered one of the masters of Iranian cinema.
My roommate put on The Wind Will Carry Us and we started to watch. 20 minutes into the film, I was already growing impatient. There was nothing but a car on a dusty road, shot from a distance, while the people in the car muttered and argued off-camera about directions. Nothing was happening! Soon enough, I said "screw this pretentious crap!" And I walked out of the room, poking in once in a while to insult the movie even more.
I should admit that I had been burned by art films before, most notably by Jean-Luc Godard.
After loving Breathless and Band of Outsiders, I dug into films like Alphaville and Contempt, and I had nothing but, well…le mépris…for them… In other words, I found myself staring at a bunch of random splotches while some con man was insisting that there's a hidden picture to see, if I could only learn to see it. Well no thanks sir. Fool me once, shame on you. Fool me twice…
But afterward my roommate insisted that the movie really was great, and he moved on to Kiarostami's other films. I gave one more of them a try. This was Ten, which focuses entirely on one woman in her car, talking to her various passengers. Just more conceptual art crap without any substance to it! I got up and left the room once again…and my roommate stayed and loved it.
I don't quite know what it was that actually got me to shift, maybe it was simply the passage of time. The continued praise coming from my roommate probably had something to do with it. But a little later I found myself watching one more film: The Taste of Cherry: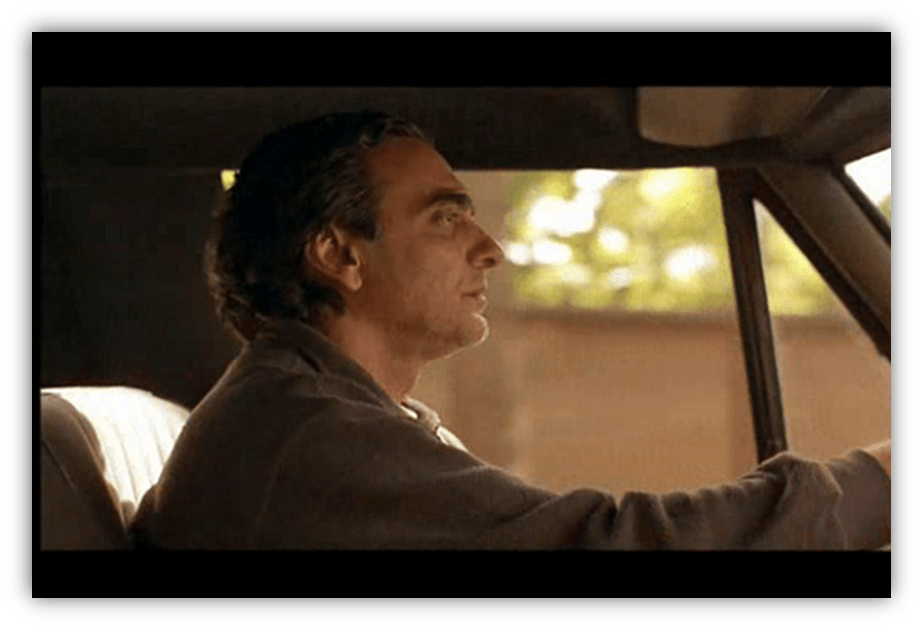 And this one roped me in from the get-go.
Despite mostly taking place in a car like the other ones, there was a sense of mystery about the man driving and his motives that kept me watching. The film is by no means easy watching: it's slow, it's severe, and it's extremely dark in its themes. But it's also transfixing, and beautiful. By the end (an ending that my wife hates to this day, by the way) I was nearly in tears from the poetic grandeur of this extremely low budget film. Here I thought that Kiarostami was a con man peddling empty gimmicks, when he really was a monk trying to teach me how to see. And see I finally did. Like Paul on the road to Damascus, the scales had fallen from my eyes.
I was completely changed from that point onward.
• I re-watched The Wind Will Carry Us, and saw a hymn to life and death that felt so much more poetic, vital, and fresh than most films tackling those themes.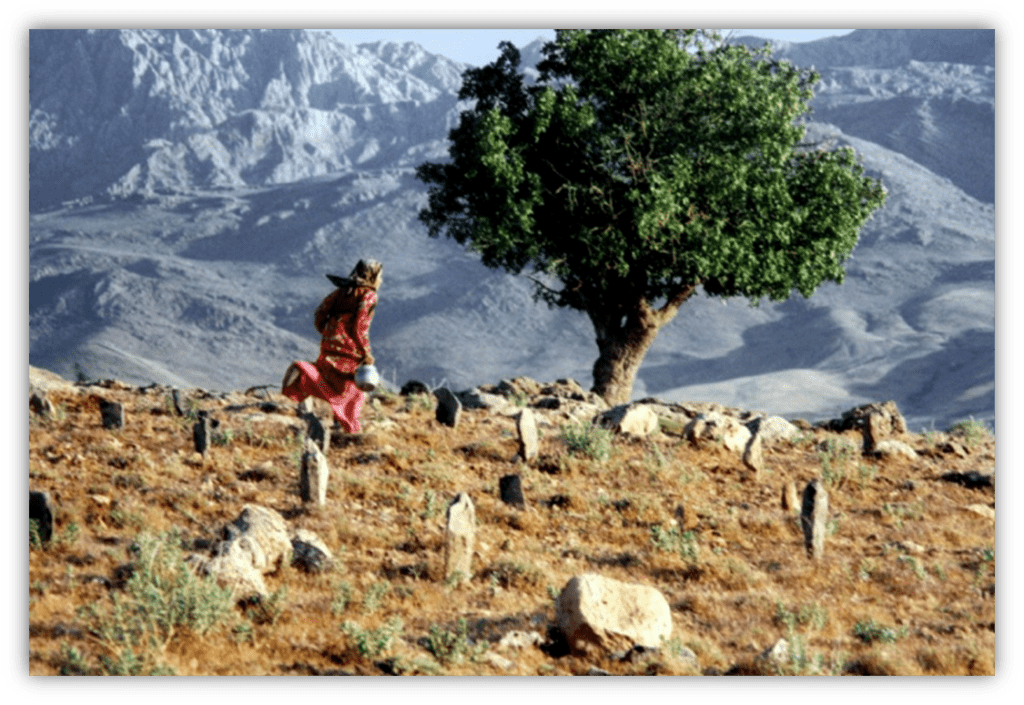 • I re-watched Ten, and saw an arresting portrait of a woman as she struggles with the contradictions of modernity in Tehran.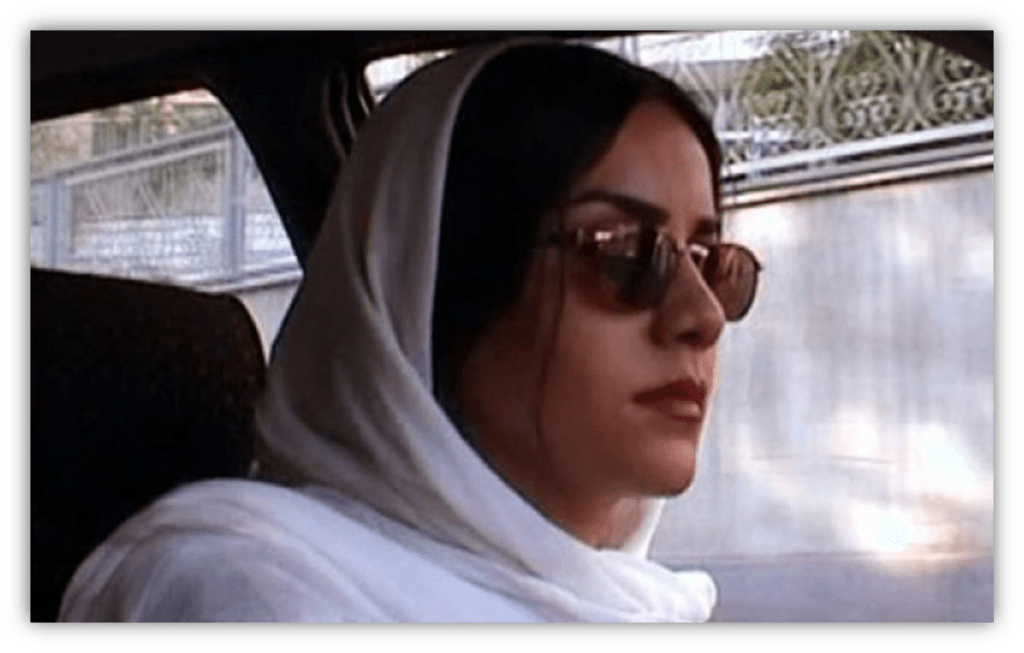 • I watched Close-Up, and saw a meditation on justice that used real people from a real scandal as actors to dramatize real moments of their lives, working to bring them together in real life through the artifice of film.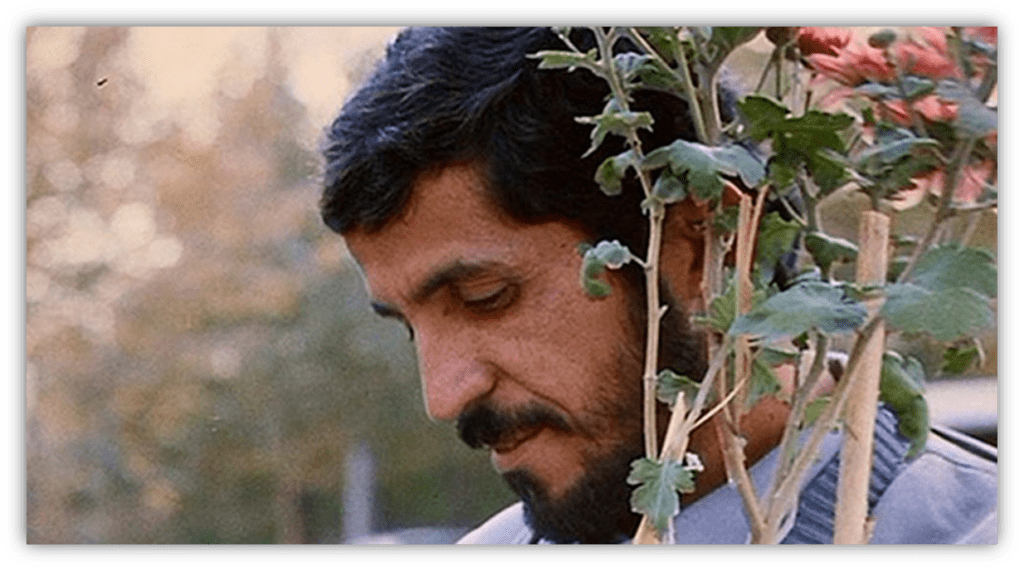 • And I even watched Five, Kiarostami's film that is composed of nothing but five long shots of the ocean. And in that I saw a brilliant moving canvas, one that altered my perception of narrative and cinematic beauty far more than any other film.
Maybe it's just a trick, this stuff that Kiarostami does, but it's a magic trick that now gets me every time. He truly is one of the greats.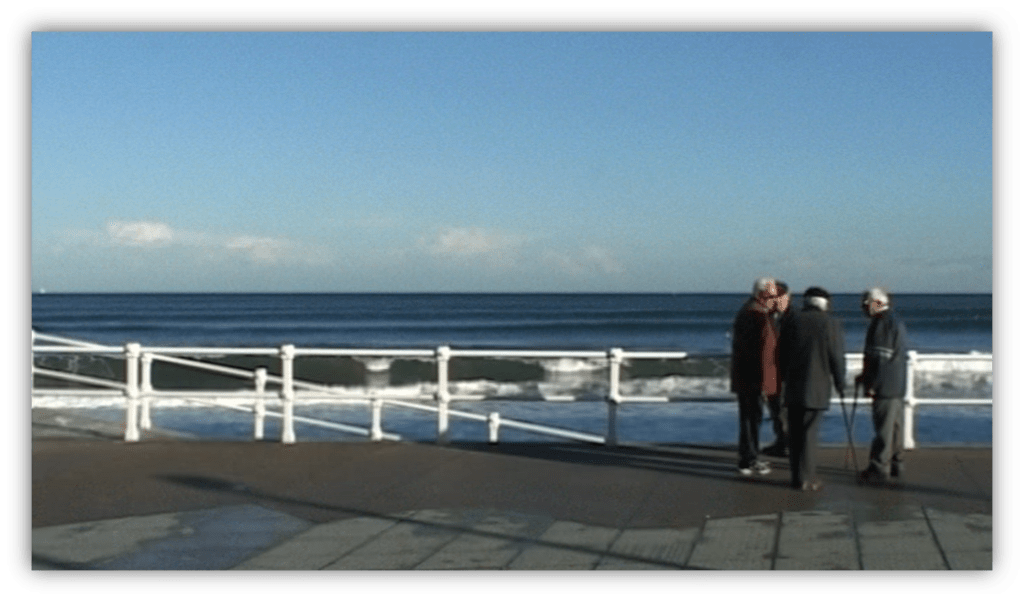 Needless to say, my wife and most of my friends don't see what I see. They just see the random splotches. But perhaps they have found coherent images in things that I happen to dismiss as noise and nonsense.

Different magic tricks work for different people, and perhaps different patterns work better or worse as illusions for different people. And yet people can change, and they can suddenly, finally see what had eluded them for so long.
Does this mean I need to give Contempt another chance? I'm not sure if I'll ever see anything worthwhile there, but you never know.
What's the art that you simply cannot understand, those hopeless splotches? And are there works where you eventually came around to see something more?
Let me know in the comments!
Let the author know that you appreciated their article with a "heart" upvote!