Reverse with me now, to the beginning of 2001: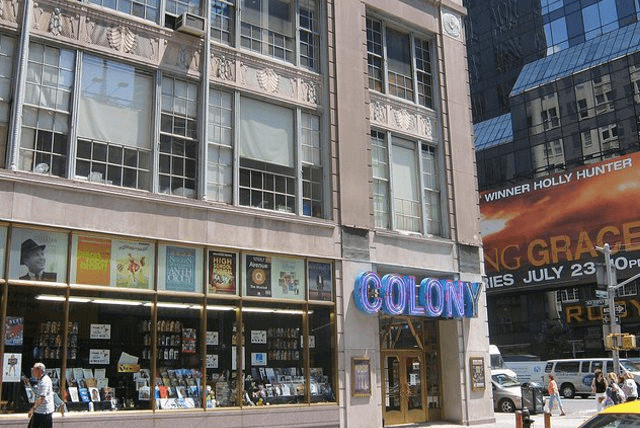 A pretty little ditty by Crazy Town called Butterfly was just starting to zoom up the charts.
I'd bought the CD single and thrown it into J's "between-singers" rotation.
And it was a floor filler.
Being essentially a rap record, I figured it was squarely in my wheelhouse. By this point I'd discovered a couple of stores that sold karaoke discs, so if there was a song I wanted to try out that J didn't have, I had the option to buy my own.
The problem was they were not inexpensive. So I'd usually only buy a disc if it had at least three or four songs on it that I thought I could handle. In this case, since I already had the Butterfly instrumental on the single, why not save some money and just sing over that?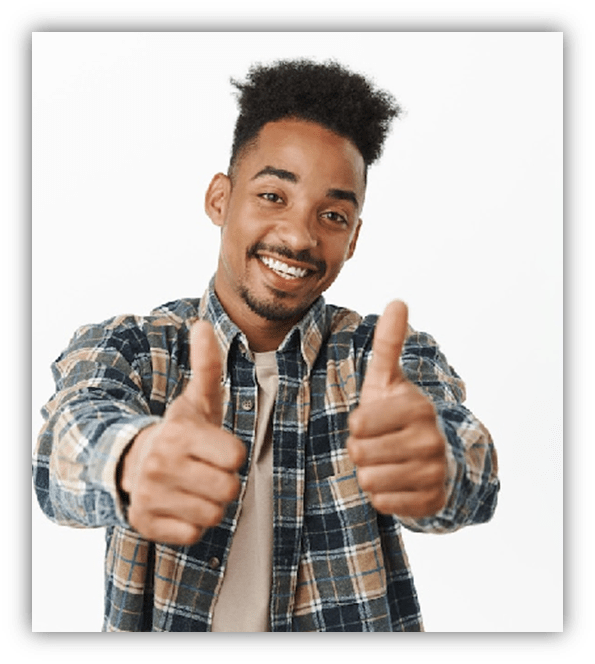 Bonus points: since it was the original, and it wouldn't have the borderline chintzy music that you sometimes get on karaoke versions.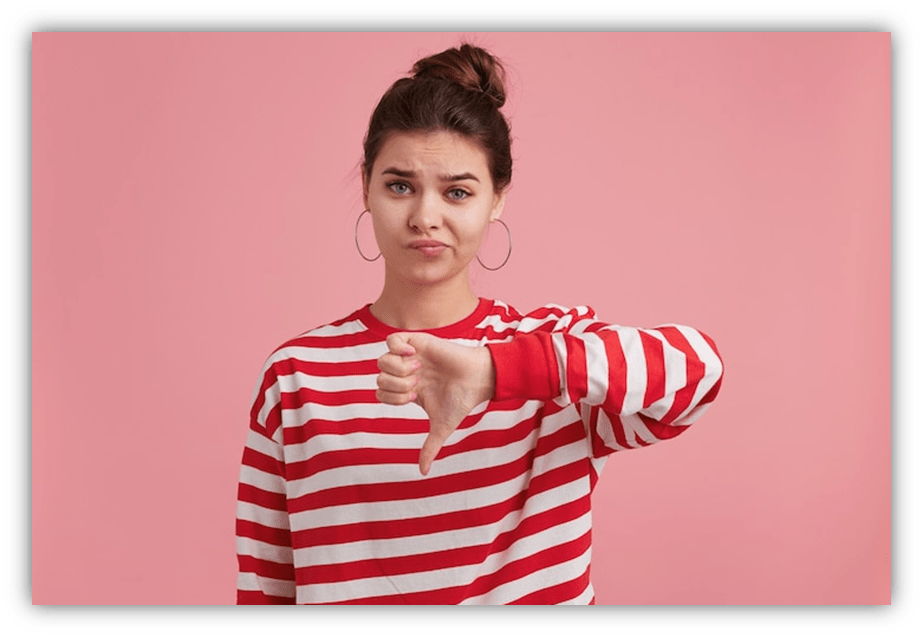 The Downside? No lyrics to read off the screen, so I'd have to memorize them. But hey, no problem, right? You just listen to the song a few times and sing along.
I was still almost a year away from home internet, so I couldn't just pull up the lyrics off some website, but I could write them down by ear, so I'd have something to look at while I practiced.
(Miraculously I did end up writing them down correctly. No mondegreens here.)
I figured I could use my handwritten lyrics as a cribsheet; if I forgot a word, then I'd have it right there in my hand.
That night at Fanny's, I give J my request slip and the disc, and soon enough I'm called up. The music starts, I lead off with two rounds of "Come my lady, come come my lady, you're my butterfly sugar baby."
Feeling pretty proud of myself.
And then my mind goes blank.
Like, blue screen of death blank.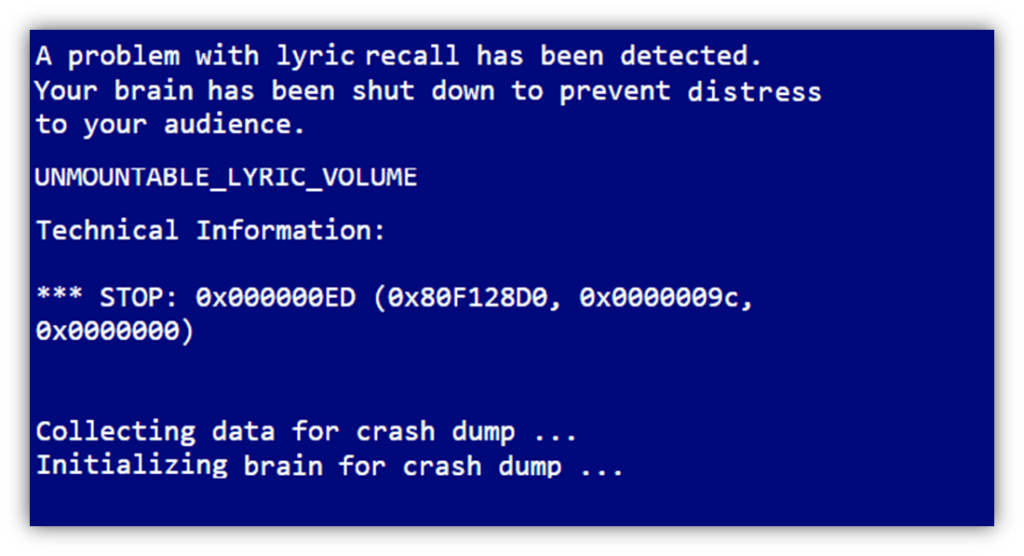 I quickly remember the sheet of paper in my hand, but to fit all the lyrics on it I'd written realllllly small. I'm suddenly aware just how dark it is in there. And how bad my night blindness is.
I've got the page almost up to my face and still can't make out my own handwriting.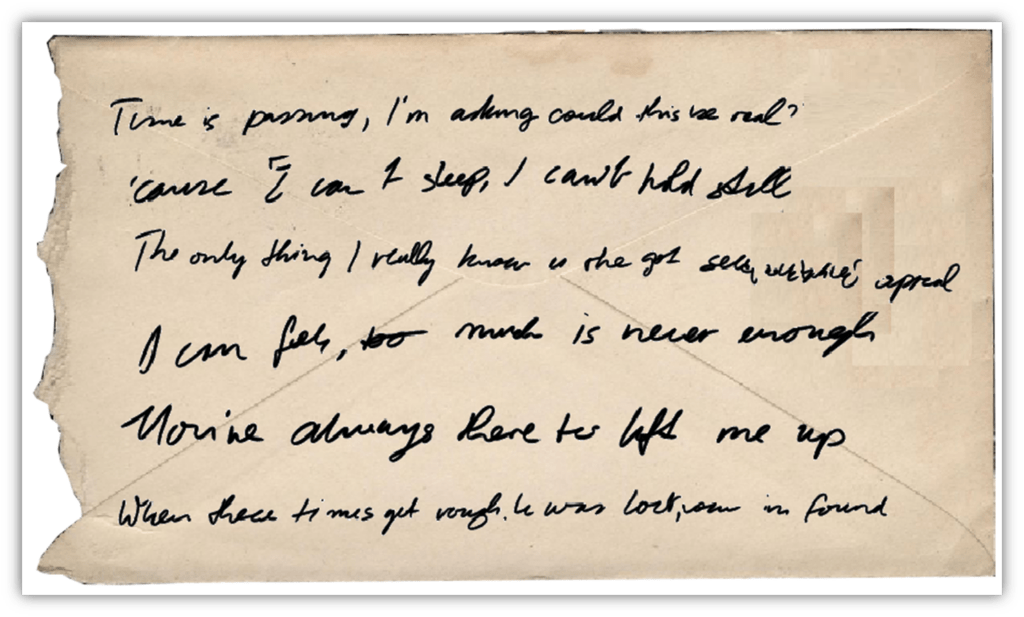 Now, I'm panicking.
There are a few gel lights on the floor around the front of the stage. They're red, blue and green and not all that bright at all – but they're my only hope. I drop down to my knees and I put my face right down by the lights, frantically searching for a word that makes sense.
My brain has gone into full-on escape mode and I'm completely unaware of anything going on around me. I have no idea how the other bar patrons are reacting.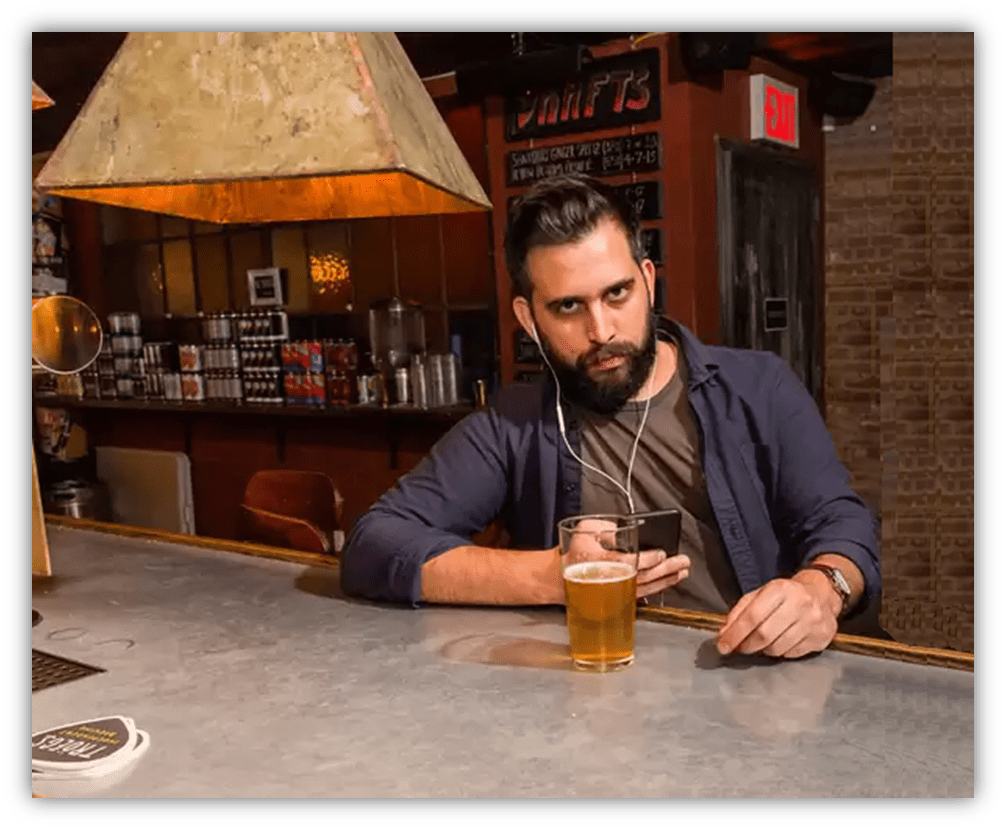 Suddenly, my roommate Rob jumps up on stage and grabs the other mic. I'm thinking, "HALLELUJAH I've been saved!" He can cover for me while I focus on the tiny words in front of me.
Unfortunately… it turns out the he doesn't know the lyrics either. So he just starts kind of bouncing around and ad libbing, "Come and dance with me, come and dance with me, UH HUH! UH HUH!"
…That last part morphing into an approximation of Dexter Holland's voice in "Pretty Fly (For A White Guy)."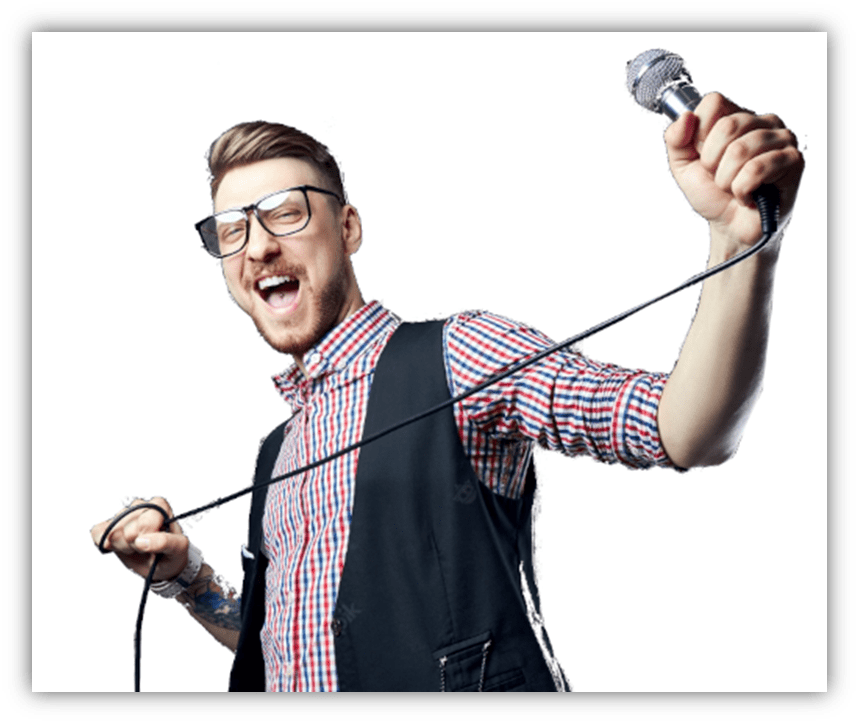 By this point we're somewhere into the second verse. By the grace of God I've finally found my place on the page. So for the rest of the song, you've got one guy rapping while huddled in a near fetal position by the edge of the stage, and another guy bobbing and weaving back and forth throwing out random, "Come and dance with me, UH HUH! UH HUH!"s.
The good news is it was soon over, and no lasting damage was done. I was able to redeem myself that night with a few easy songs to assuage my embarrassment, and rebuild my fragile ego.
But I'd learned a valuable lesson: never go onstage completely unprepared.
I spent the entire week playing nothing but Butterfly over and over until I was nearly sick of it. But by the following weekend I knew it backward and forward. And when I got my second chance: I nailed it.
Butterfly became my signature karaoke song for a while… at least until it finally got an "official add" in J's karaoke library and other singers could choose it.
But even then, I'd still perform it using my own instrumental copy from the CD single.
I'm not entirely sure why I gave up singing karaoke.
At some point J lost his gig at Fanny's. The hotel was renovated, so that bar as we knew it disappeared. He had a few other shows during the week at other bars. For a while, I went here and there. But once I hit a certain age, it became harder for me to stay out late and still function at a reasonable level the next day at work.
There was also a period where I lost touch with current music. Singing the same old "oldies…"
… just lost its luster for me.
One day I may get back out there and give it another try. But until then, I've got my memories.
And for the most part they're pretty good…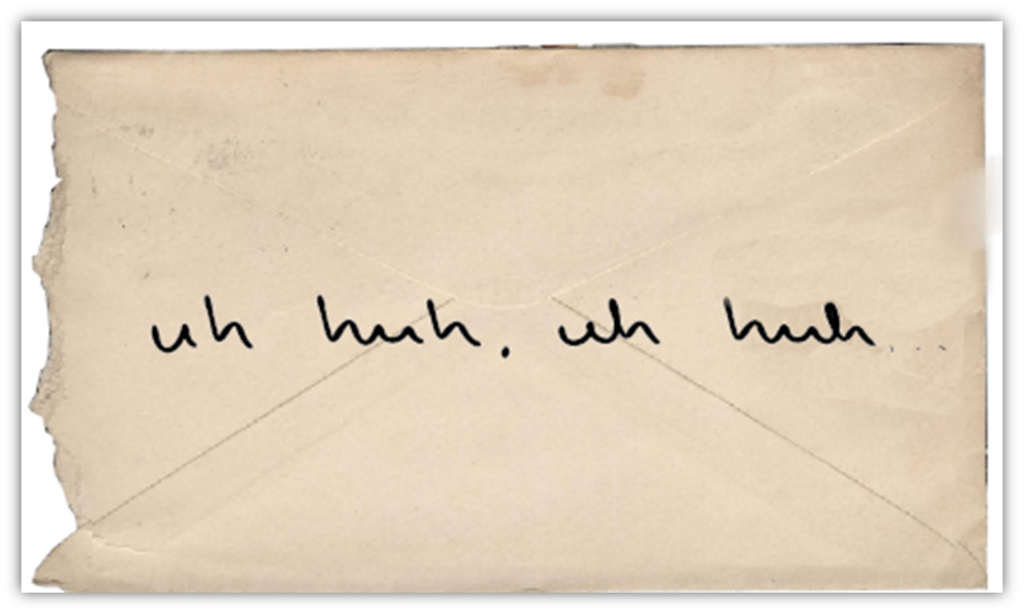 Let the author know that you liked their article with a "heart" upvote!"