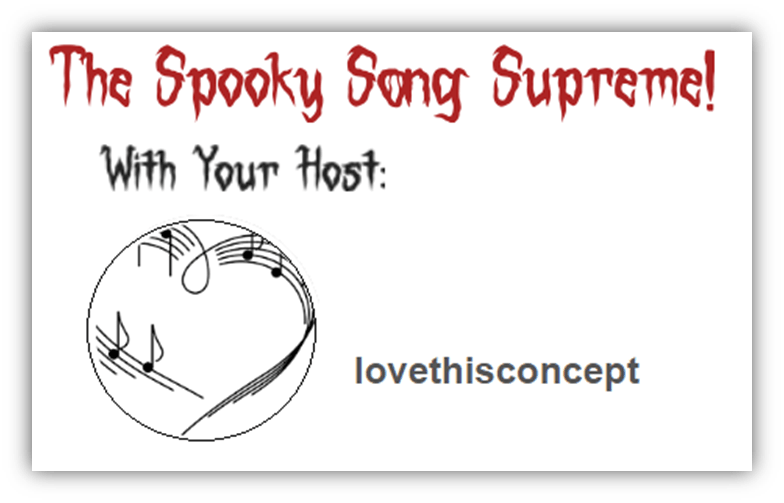 When last we gathered, we asked for your favorite Halloween and Spooky-themed song. Totally unsurprisingly…
The boys and ghouls of the Great tnocs.com Commentariat have responded, with some inspired choices for the "2022 Spooky Song Supreme!"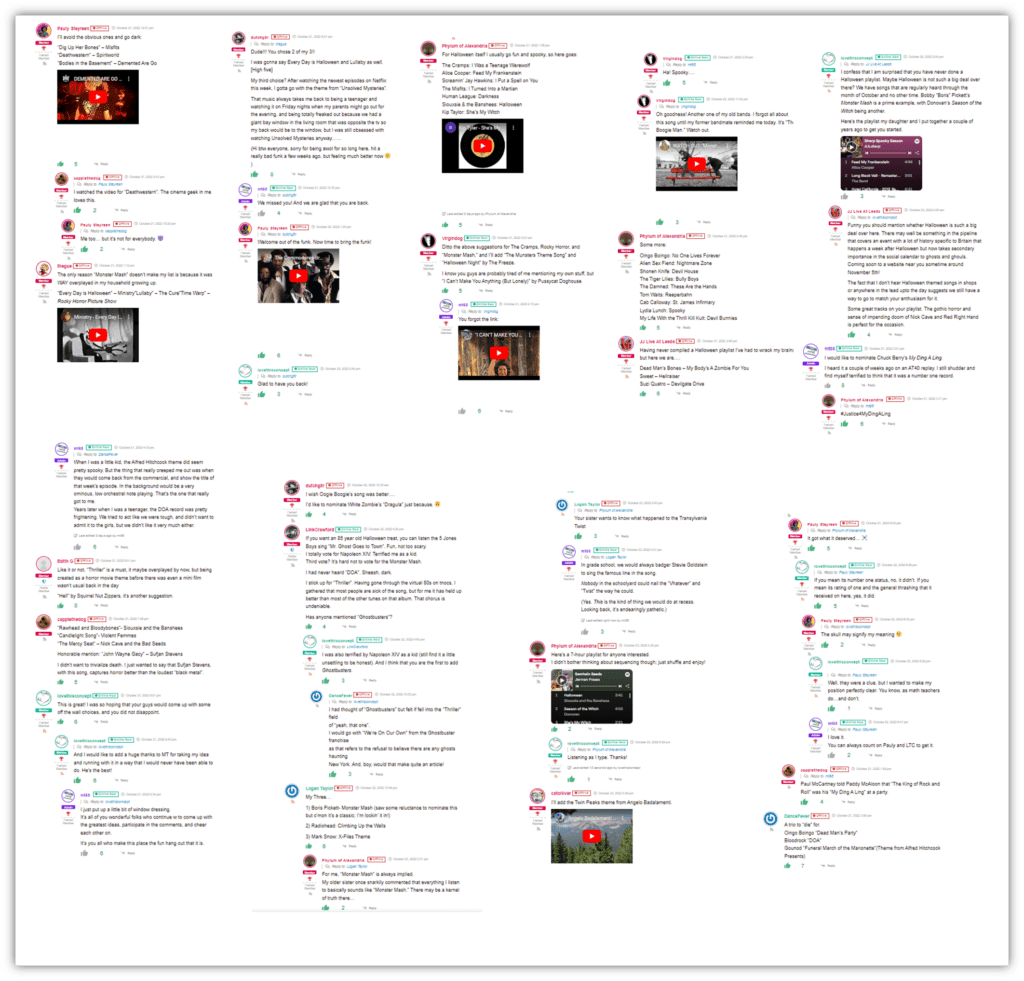 There were some tough calls, but we've worked into the wee hours of the morning, and whittled down your awesome nominations to 32 songs. The pairings were randomized for maximum fairness, (and likely, frustration.)
But it's all fair and square. Vote here:
https://www.polltab.com/bracket-poll/rMcyTEQxehL
(Note from mt58: If you have trouble voting, let me know in the comments below. We'll cook up a work-around if necessary…)
Pick one of each pair, and be sure to defend your faves in the comments below. Voting will be open every day this week until 7:00 AM Monday, Greenwich Mean Time (GMT.) (That's 3:00 AM EST.)
Behold, the starting bracket. We'll update daily, all week!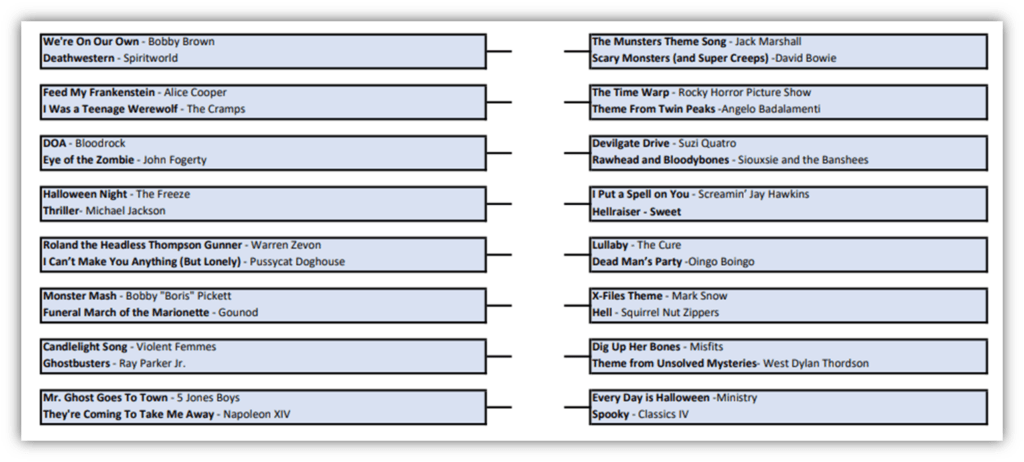 On Our Own – Bobby Brown
Deathwestern – Spiritworld
Feed My Frankenstein – Alice Cooper
I Was a Teenage Werewolf – The Cramps
DOA – Bloodrock
Eye of the Zombie – John Fogerty
Halloween Night – The Freeze
Thriller– Michael Jackson
Roland the Headless Thompson Gunner – Warren Zevon
I Can't Make You Anything (But Lonely) – Pussycat Doghouse
Monster Mash – Bobby "Boris" Pickett
Funeral March of the Marionette – Gounod
Candlelight Song – Violent Femmes
Ghostbusters – Ray Parker Jr.
Mr. Ghost Goes To Town – 5 Jones Boys
They're Coming To Take Me Away – Napoleon XIV
The Munsters Theme Song – Jack Marshall
Scary Monsters (and Super Creeps) -David Bowie
The Time Warp – Rocky Horror Picture Show
Theme From Twin Peaks -Angelo Badalamenti
Devilgate Drive – Suzi Quatro
Rawhead and Bloodybones – Siouxsie and the Banshees
I Put a Spell on You – Screamin' Jay Hawkins
Hellraiser – Sweet
Lullaby – The Cure
Dead Man's Party -Oingo Boingo
X-Files Theme – Mark Snow
Hell – Squirrel Nut Zippers
Dig Up Her Bones – Misfits
Theme from Unsolved Mysteries– West Dylan Thordson
Every Day is Halloween -Ministry
Spooky– Classics IV
---
Thanks for participating, and have fun!
---
Let the author know that you liked their article with a "heart" upvote!