Welcome to another Sun-Soaked episode of The Songs Of The Summer Series from friend and Contributing Author Ozmoe! This week: Remembering 1967…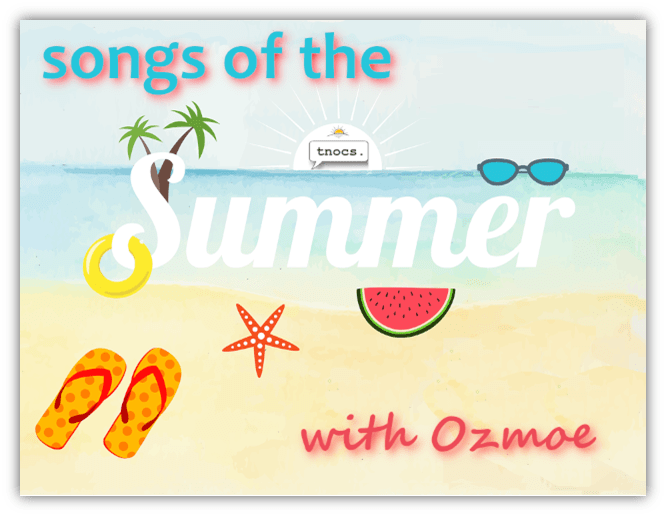 ---
What Was the Summer Song of 1967?
Ah yes, 1967, the Summer of Love. As some joked, if you remembered the event, you weren't really there.
But while some Americans followed Scott McKenzie's edict to "be sure to wear some flowers in your hair" and go to San Francisco to party at the time, most stayed at home, waiting to hear their favorite song of that summer.
As I wrote in my initial installment, a summer song is a hit that's fun, upbeat, catchy and sing-able (or maybe hummable, if your vocal cords can't quite cut it). It's a song that sounds just as great when you're on vacation as when you're hearing it on a sunny every-day.
And since tnocs.com members regard 1967 as year for number ones (based on the 7.55 weighted average on Bill Bois' (aka Virgindog's) survey), it shouldn't be too much of a surprise that three of them peaked between early June and late August ought to be among our top seven contenders for this entry.
So, without further ado, here they are, the potential summer song of 1967, ready for you to rank your top three. As usual, all are listed chronologically based on their Billboard Hot 100 peak.
• The Young Rascals: Groovin'
This one reached the top Memorial Day weekend, and still had enough appeal to be in the top 10 seven weeks later. Since it refers to sunny days and laughter in the lyrics and has an easygoing melody, it's got the essential ingredients for a great lazy day listen. This one does a good job of maintaining its mellow mood without sacrificing the Young Rascals' trademark soulful sound.
---
• Aretha Franklin: Respect
Believe it or not, there was a time when this record didn't exist. But when it did hit… it hit big. Aretha did something incredible by making this number an anthem for civil rights and women's rights and yet dressed it up with enough conventional trappings to make those unaware of the message to buy into it fully nonetheless. As her only Hot 100 topper, some oldies stations treat it like it was her only pop hit, but it's still tough to overexpose something as great as this.
---
This pop group never sounded so optimistically confident that they'd win over the girl in this hit, certainly much more than when they merely fantasized about getting her in Happy Together. The backing musicians may seem loud and obtrusive when heard today, but on AM radio in 1967, it's the sound that was needed to win over listeners the way the Turtles wanted to win over girlfriends.
---
• The Association: Windy
The third and final nominee to hit number one in 1967, Windy was a perfect tune for that summer since the titular female was apparently a hippie stoner (she had "stormy eyes," remember?). The endless repetition of the chorus at the end combined with a flurry of instruments layering their music on top of each other seems designed to dare listeners not to want to sing along and join in on the fun.
---
To those who wanted to get high in a certain way (without drugs), yet still appear hip in 1967, this was the answer. Jimmy Webb's composition saw a spirited rendition by the Fifth Dimension that made balloon riding sound like the most liberating thing you could do with another person. I wouldn't have gone as far as the Grammys did and given it six statuettes, but I do agree it is a breezy concoction to please one's ears.
---
A romantic ballad may not fit everyone's criteria of a summer song, but this is so infectiously swinging that I believe it merits consideration. Frankie managed the impressive feat of having a solo career concurrently with staying as the lead singer of a group (the Four Seasons, lest you forget). In fact, the Four Seasons' "C'mon Marianne" peaked at number 9 while this was at number 2 behind Windy on July 22, 1967, but while the group's number was more uptempo, it never resonated with the public the way Can't Take My Eyes Off You has, then and now.
---
This one came on relatively late but fairly strong. Debuting at number 51 the week of July 21, 1967, it was a fixture in the top 10 two weeks later throughout the month of August. The rocking production somewhat cloaked the lyric's social satire about the sterility of suburban life, and probably many listeners sang along without knowing or caring that they would be mocked. Mickey Dolenz's lead vocals really help sell this one.
---
You may want to consider some other candidates than these. As always, feel free to mention them and say why you'd think the deserve the Summer Song of 1967 designation more than any of these.
And get ready for more to consider next week!
Let the author know that you liked their article with a "heart" upvote!