As a species we've been telling stories for as long as there's been the ability to pass them on.
They're a way of making sense of the world, setting societal norms, connecting with the past and creating community (shout out to tnocs.com).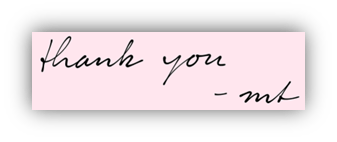 They come to us through many mediums; TV, cinema, books and school.
But the most personal is through our family members.
In my family, it was my grandmothers who took the mantle of storytellers.
On my mum's side:
My grandma told us of the time her and her mother had seen in a ghost in their house – a figure in white had passed through her room in the night.
And when she mentioned it to her mother in the morning, she replied, "…so you saw her as well."
That's perhaps not surprising given that we were also informed that one of our ancestors from the 19th century was a witch. Though according to my grandma, she was a white witch, so her potions were intended to heal not harm.
On my dad's side:
My nana was a wealth of tales stretching from her childhood through to the present.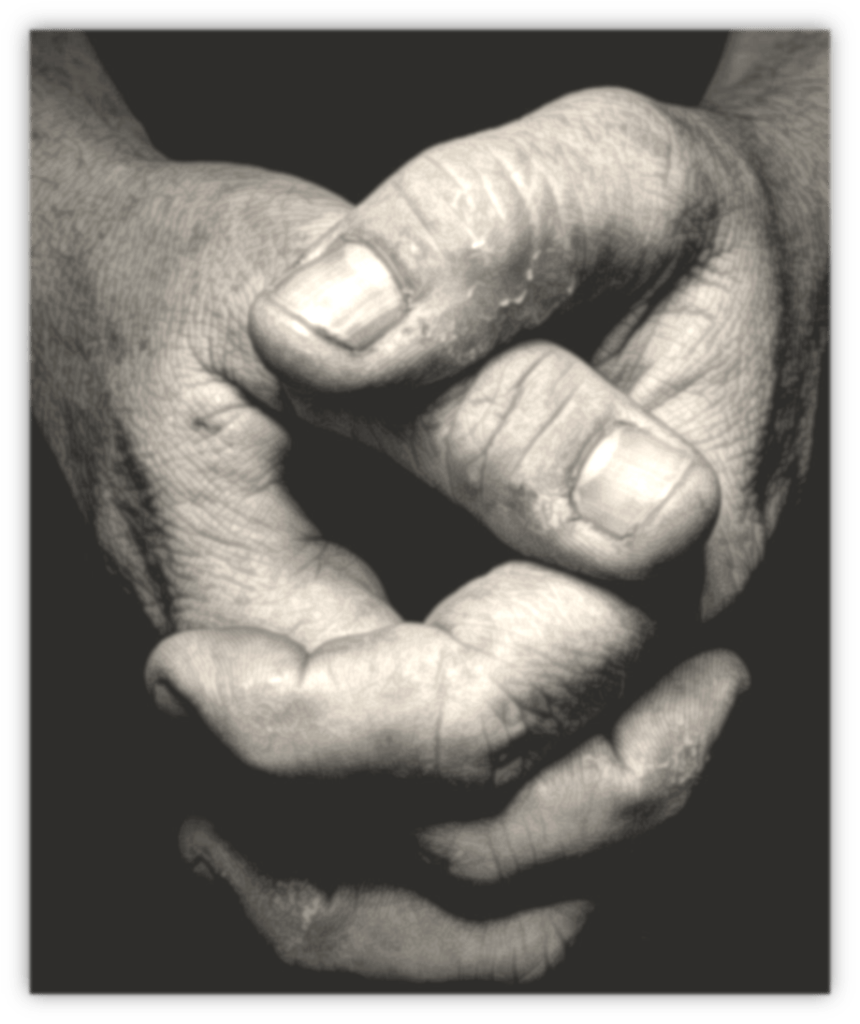 The one that was retold most often was how almost 9 months pregnant and living on a farm miles from anywhere in the depths of winter with snow all around.
She decided she'd had enough being stuck in the house and wanted a trip to the nearest town to go to the cinema.
There was no public transport and the roads were blocked by the snow anyway so her and my grandad walked there and back through the fields.
She was a tiny lady of 5-foot.
But the snow and imminent possibility of a baby arriving wasn't going to get in the way of her love of going to the movies.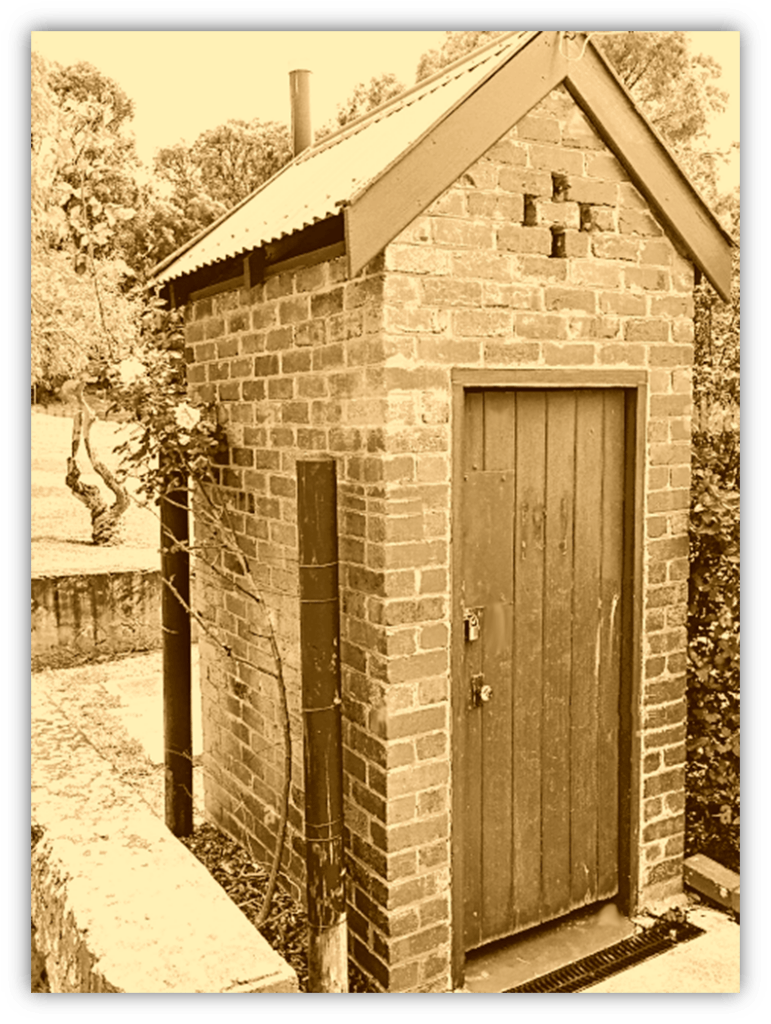 That farm loomed large in her tales. It was the early 1950s, and its remoteness was matched by its lack of modern facilities such as an indoor toilet.
It was quite common that housing for the working classes built in the 19th and early 20th century would have the 'feature' of a toilet separate from the house, usually in a small brick shelter out in the garden or yard.
Luckily for me, by the time I came along in the 70s this was a thing of the past and I didn't have to endure long cold winters passing water in the form of icicles.
My nana decided at one point that it wasn't the life for her.
She took my dad who was a baby at the time, left my grandad, and headed back to civilisation and her mother.
…Who gave her a stern talking to: with words to the effect that she'd made her bed, so best get back to it. Suitably chastened, she headed back to the farm from which they soon decided to move away, and onto somewhere not quite so primitive.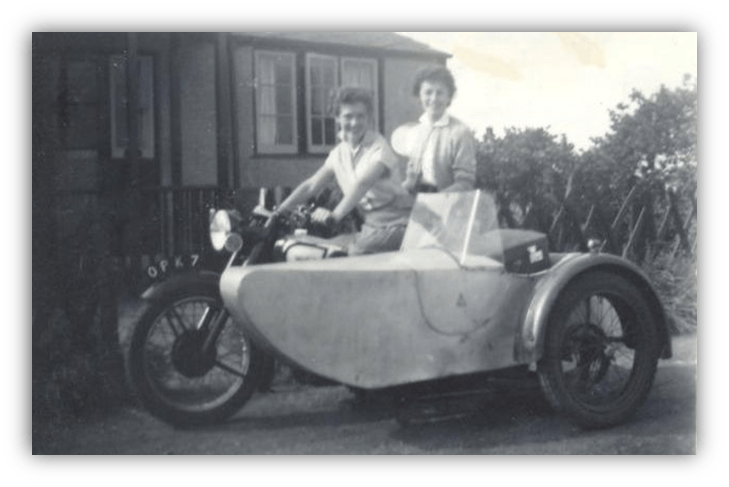 Another favourite was that they had a motorbike and sidecar in those days.
They'd gone to collect a sack of coal which had to be transported back home in the sidecar, squeezed in with my nana and a baby.
They spent the whole journey home having coal dust blown into their faces. My grandad completely oblivious to this, until they got back. Stepping out of the sidecar, he saw that they were now sporting a look I'll politely define as problematic.
The stories provided entertainment and a way of connecting with family history.
Seeing into the past at their character, and how they had lived before we came along. Our very own source of social history.
They also helped connect with wider history.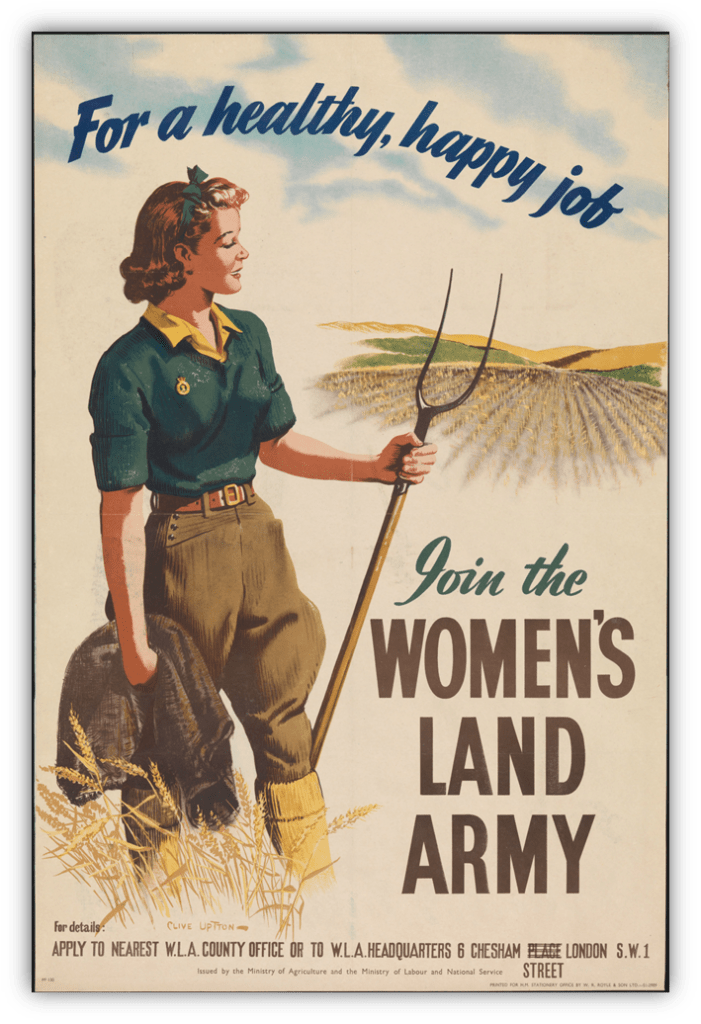 My grandma was in the Land Army during WW2.
With many agricultural workers away fighting in the war, they were replaced by women.
They signed to work whatever jobs were required to work the land, and sustain food production.
My nana meanwhile was still a child as the war started and living in central Newcastle. At risk from German bombing raids, she was one of 30,000 children evacuated from Newcastle to the country.
She found herself in rural Cumbria, but the family she was billeted with weren't particularly welcoming (a common experience by all accounts.) So she decided to go back to the city to take her chances against the Luftwaffe.
My grandad was also growing up in Newcastle during the war.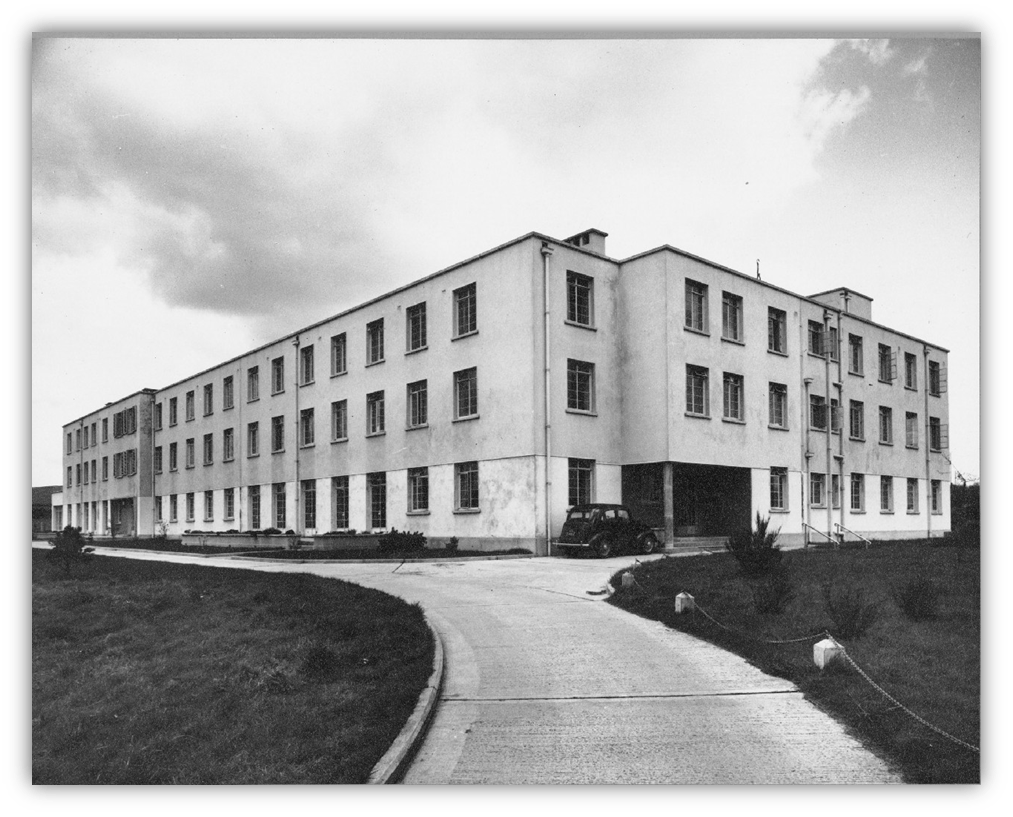 He caught diphtheria and was sent to a sanitorium where he wasn't allowed any direct contact with the outside world.
His family could look in on him through the window, but that was it.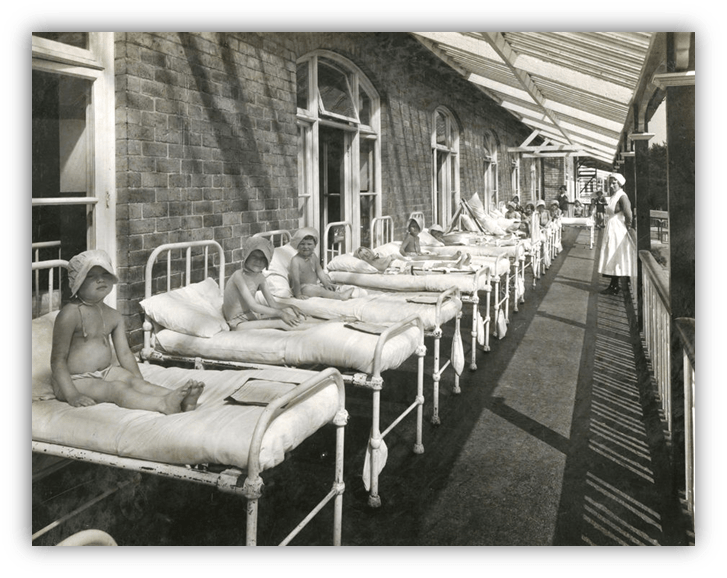 He was in a ward filled with boys in the same situation.
During air raids, they would have to hide under their beds.
Having gotten over diphtheria, he had a narrow escape when caught outside in an air raid. A bomb exploded in front of him with the force of the blast lifting him off his feet and throwing him against a wall. He was so matter of fact about it, just picked himself up and carried on.
But had the bomb landed a few feet closer? That would have been it for him – and future generations.
A few years ago he went into the local primary school to give the children a first hand account of his experiences. The kids reacted as though he were some sort of indestructible superhero.
Whereas to him and that generation it was part of life that the possibility of death was everywhere and you just got on with it.
Its one thing to read accounts in a textbook.

But when you have someone that you know and can relate to that,

it really puts it into perspective, and helps understand the personal impact.
There's a sadness, in that 2022 marked the point where the stories came to an end.
My grandma passed away in 2005 while my nana began to develop Alzheimer's in the early 2010s. For such an unassuming person, she had a way with recounting her memories that had us hanging on her words and never tired of hearing them again.
As new people joined the family, it gave her the chance to recount the greatest hits over again. But there were always new ones to draw from a seemingly bottomless well.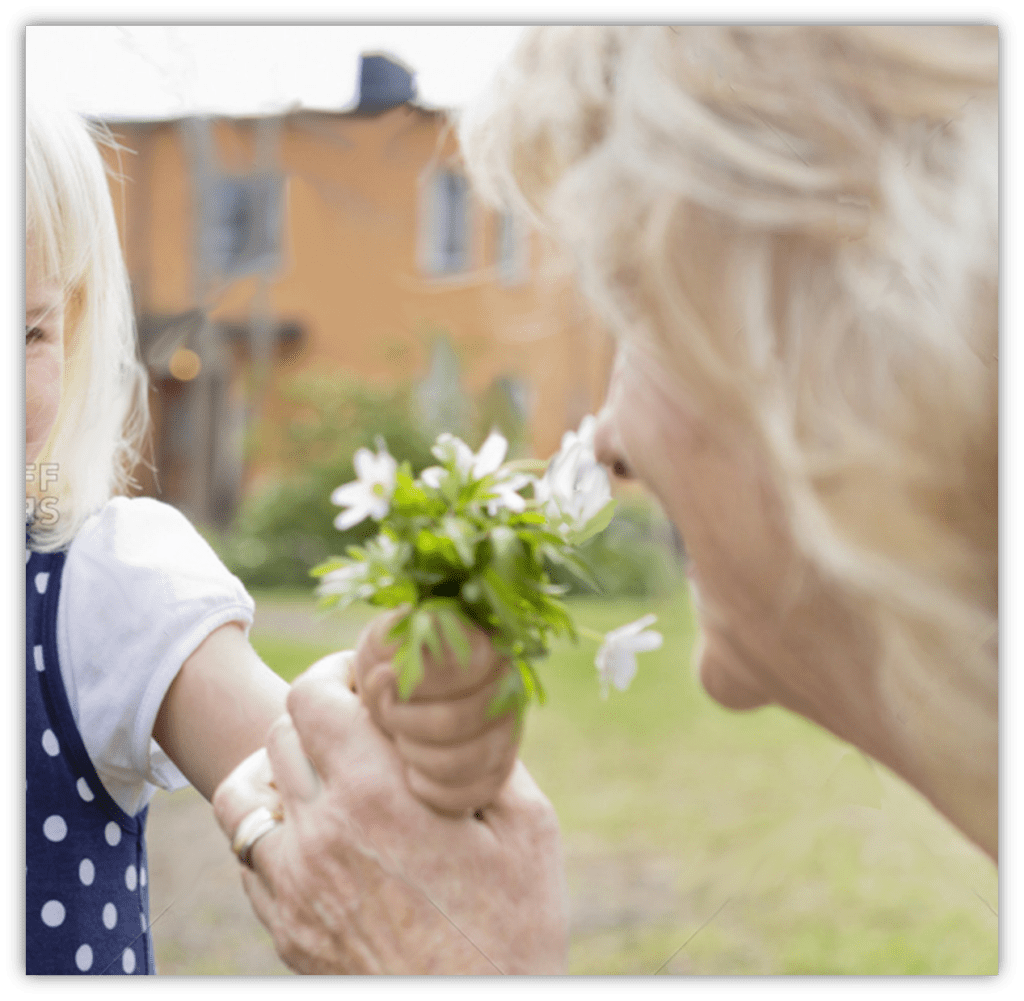 There's regret that just as my daughter was reaching an age where she could take in and enjoy them.
My nana's Alzheimer's meant she never got to hear them.
Her death did bring an unexpected late bonus, as my grandad in his early 90s took up the role of storyteller.
He was always great with children. He was still on his hands and knees on the floor playing with great-grandchildren into his 90s. But having largely deferred to my nana in this role, he began to treat us to his own inventory of memories.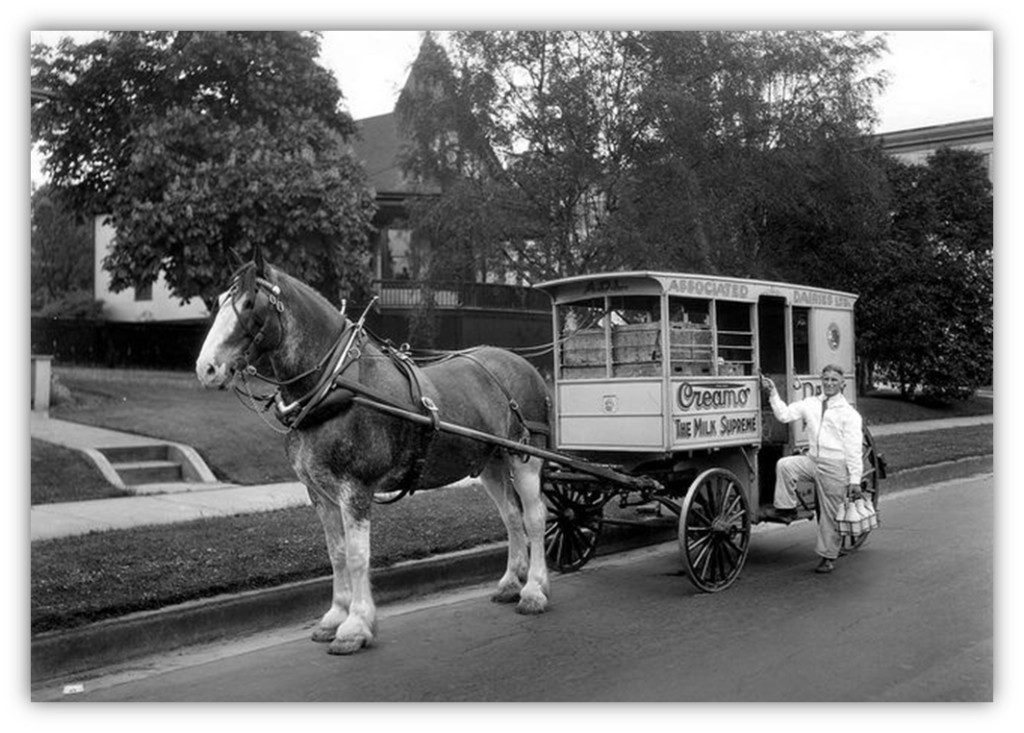 Every time we saw him, there would be some we'd heard before from my nana. But there was more new material. Including recounting his first job delivering milk as a teenager in the 1940s with Paddy the horse pulling the milkcart.
My grandad is still with us at 96. But he had a fall last year which caused a head injury, and shortly after that, a stroke. His speech is now impaired – meaning the stories have come to a stop.
Its a constant source of amazement to consider how fast human ingenuity has moved along in the last century.
In the world my grandparents grew up in, horses were still a common sight on city streets and indoor plumbing and even electricity weren't taken for granted.
To take this even further in considering the passing of stories of one generation to the next, here's a fact that astounded me: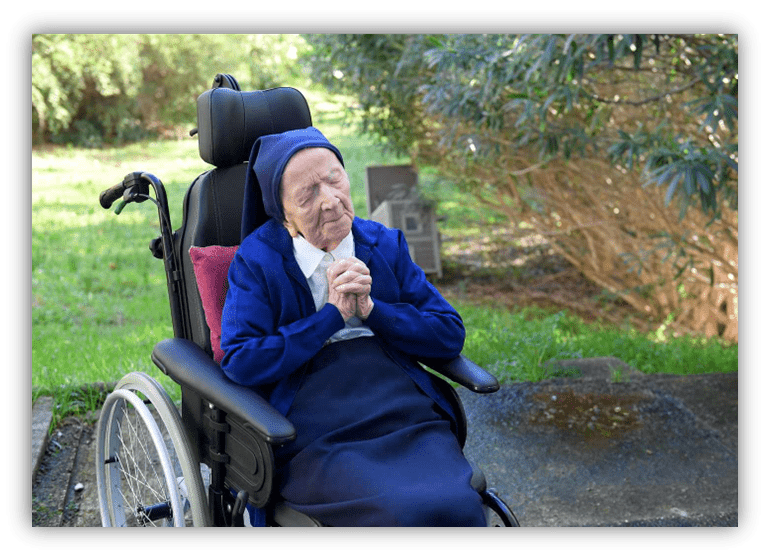 The oldest person alive at the time of writing is Lucille Randon born in 1904 in France.
As a child she could conceivably have listened to the stories of someone born in the 1820s.
Napoleon wasn't long dead, the USA was still in its infancy with James Monroe as president, and the first photograph hadn't even been taken. Time contracts and expands.
The 1820s is a distant age going back many generations. But at the same time – its incredible to realise that life span means for the very oldest it can be reached through only one connection.
Our daughter loves hearing tales from mine and Mrs Js past as well as her as a baby /toddler that she can't remember. She hasn't yet reached the awkward teenage years of denying that she might ever have done anything embarrassing or childish…
…like that time just as I was about to leave for work one morning and was saying goodbye with her on my knee. She chose that moment to do a poo so large and explosive that it couldn't be contained by her nappy (diaper) and I found myself wearing it.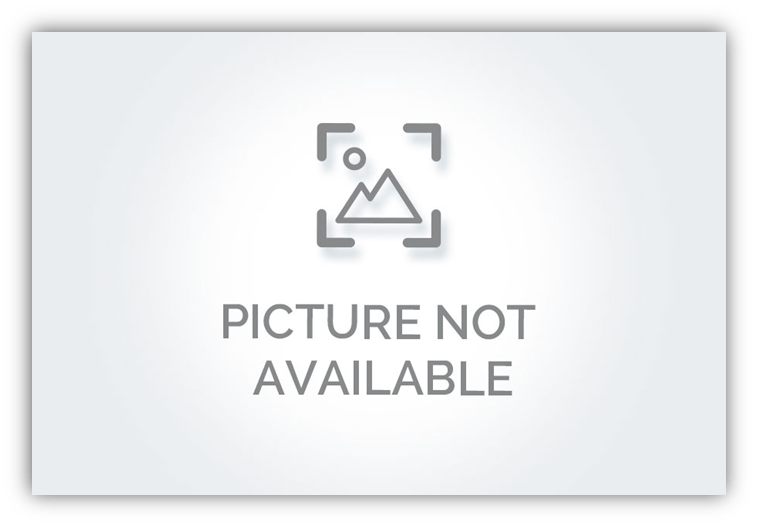 Mark that one down as another entry in the big book of things no one tells you could happen as a parent:
"Sorry I'm late for work boss.

But the baby crapped on me and I needed to scrub myself clean and have a full change of clothes to get rid of the smell."

dad of the decade jj live at leeds
So while there is the sadness at the ending of an era, there's always those memories and the joy of passing them and our own stories down to another generation.
As a youngster there's a permanence to life: its difficult to comprehend that those people nearest to you won't always be there. The stories that my grandparents told started off as something seemingly trivial, a form of entertainment. Getting older, they become something more, a way of holding onto people as they pass on.
Its now our job to give our daughter that sense of belonging, and an understanding of who we are now, and the people we were before she came along.
Anyone else have family member(s) that captivate the rest of the family with their stories or are you the one that has the role?
---
Let the author know that you liked their post with a "heart" upvote!