Which came first, the playing of instruments or singing?
I imagine that our ancient ancestors probably started chanting and singing before they ever thought of inventing the accordion.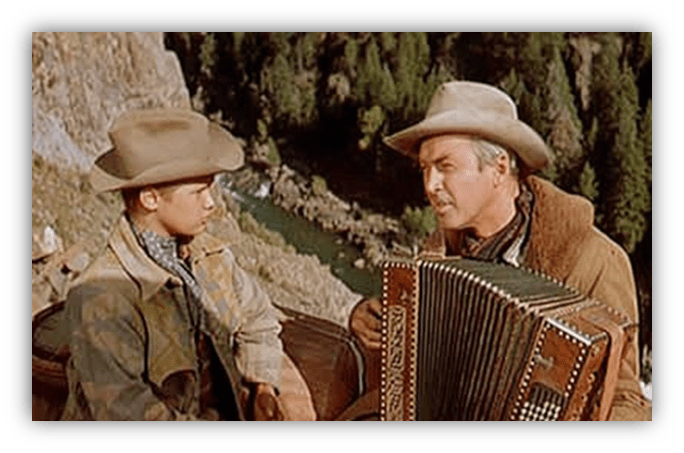 The first instruments were likely sticks pounding out a rhythm on hollow logs, or something like that. Chanting and singing comes naturally, I think. (Spend some time with a toddler and you'll see what I mean.)
There is something very comforting about the human voice.
We are drawn to it.
This may be because of a simple emotional connection to other humans. It could also be the message that those voices are speaking/singing that we are drawn to.
I will admit that no music is able to affect me as intensely as human voices in chorus.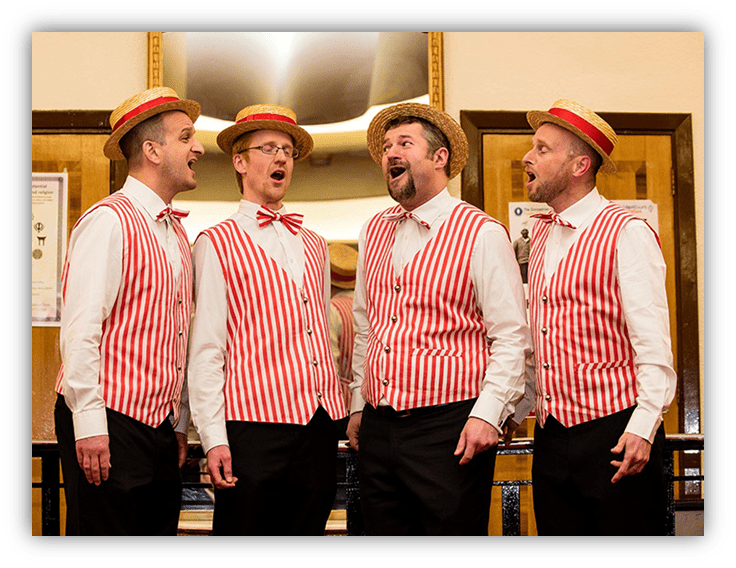 Have you ever heard a good barbershop chorus? Their harmonies are amazing, but when they start belting out a song at the top of their lungs, the sonic power is more than the sum of its parts.
It is amazing, and at times even a little terrifying!
But most music with vocals utilizes one vocalist, or perhaps a few singing together. Their voices work together as another "instrument" in an ensemble. The voices and instruments complement and support one another to varying degrees.
Sometimes the lyrics have poignant or profound messages. Often the message is about longing for love or celebrating love. Sometimes lyrics are so simple or basic that they almost seem like an afterthought.
And sometimes they are offensive, whether that is intentional or not.
I don't consider myself much of a scholar when it comes to reading and writing. Brilliant prose can smack me in the face and I don't even recognize it.
On the other hand, having been in band and choir and music theory classes, I feel like I have a decent ear for music.
So for me, lyrics often seem like unnecessary place holders. They follow the melody, and can be fun to sing along with, but if they were changed to describe what the singer had for breakfast, it wouldn't change much of my appreciation of the song. 
As Peter Gabriel is credited with saying: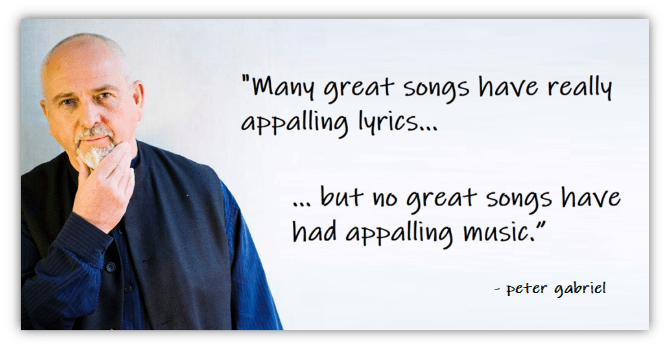 I think his point was that writers ought to work harder when composing lyrics. But one can also interpret that quote to mean that music is much more important than lyrics when it comes to appreciating a song. For me, that's true.
Enter the instrumental.
The popularity of instrumentals has ebbed and flowed over the decades. Some of the earliest popular recordings in the late 1800s were instrumentals. John Phillip Sousa's instrumental marches sold well in the 1890s. But primitive acoustic recording techniques in those days didn't pick up individual instruments very well. High and low ranges reproduced poorly, but the mid-ranged human voice sounded better on records.
As recording matured over the next couple of decades, classical and instrumental recordings became more popular. By the 1920s and 30s, instrumentals were almost as popular as vocal recordings.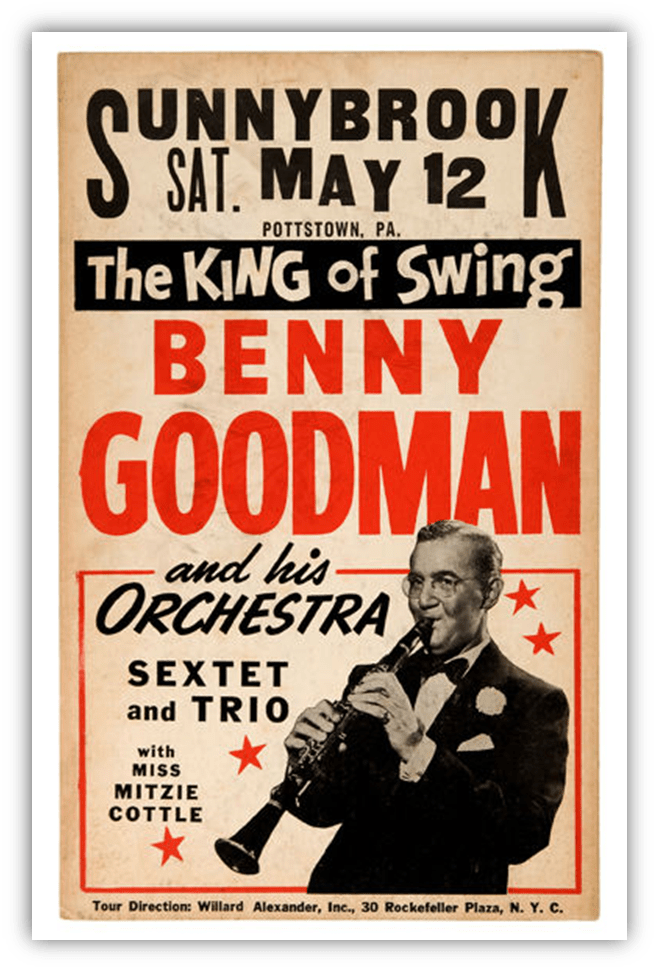 During the Big Band/Swing era of the 1930s and 1940s, vocalists got small-print billing compared to the band leaders like Benny Goodman and Glenn Miller.
But as the 40s progressed, vocalists like Bing Crosby, Frank Sinatra, Perry Como and Doris Day became celebrities on their own. Vocalists became the headliners. It really doesn't make sense to have instrumentals on a vocalist's album.
As time progressed into the rock era, it was mostly the easy-listening genre that would occasionally push to the top of the charts with instrumentals.
But rock and roll, and especially the popularity of the Beatles as a unit did change things a bit.
Rock groups became popular, sometimes with fairly anonymous members. They were known for their overall sound rather than just a singer. They could use instrumentals to show off the talents of their musicians.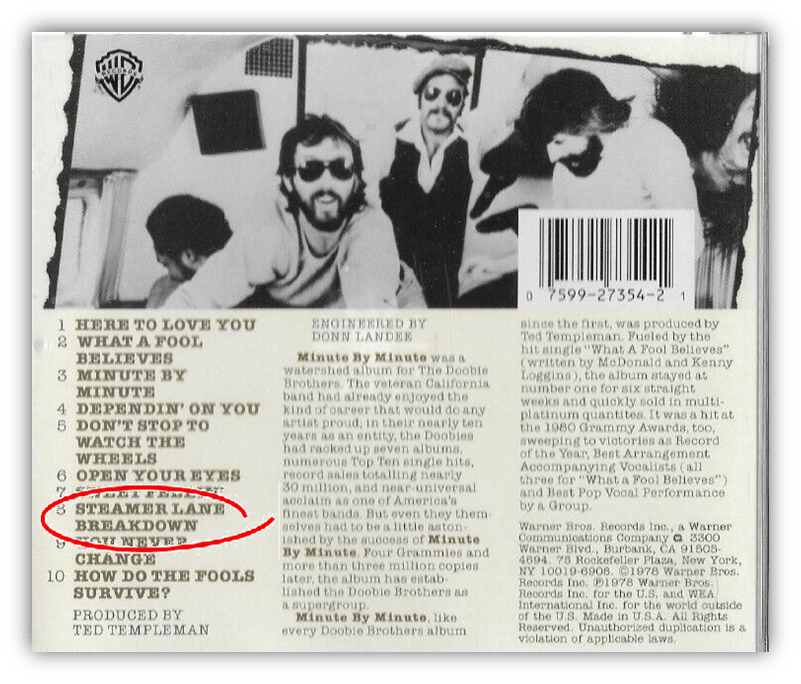 Those instrumentals usually weren't the most popular songs by those bands.

They were the deep cuts that could be appreciated by listeners that preferred to consume music by the album, rather than just by the hit single.
So why did instrumentals become less and less popular in pop music? Of course, pop music is not really a genre. It's a moving target. It's whatever the public most wants to hear at any given time. Irving Berlin, perhaps the greatest pop music writer of the first half of the 20th century said: "A good song embodies the feelings of the mob, and a songwriter is not much more than a mirror which reflects those feelings."
"I write a song to please the public — and if the public doesn't like it in New Haven, I change it!"

Irving Berlin
As the 80s progressed into the 90s, rap and hip-hop became the dominant force in pop music. These genres focus on the lyrics. Music served more as a groove; a bed of rhythm over which singers worked their vocal gymnastics. That doesn't leave a lot of opportunities for instrumentals to climb the charts.
Additionally: pop music loves a celebrity.
Celebrity is really more important than artistry when the big business of selling music is involved. A famous singer is much easier to market than a band of anonymous members.
Over the past 35 years, only one instrumental has topped the charts: "Harlem Shake" by Baauer in 2013. (Critically, it wasn't even much of a "song", but it was assisted by a viral video/dance craze.)
Plenty of instrumental music is still made. Genres such as jazz, EDM and trance, post-rock/metal, ambient, classical and movie soundtracks are alive and well, and continue to feature a lot of instrumental works. But they don't top the charts.
BUT enough analysis…lets get to some statistics!
Below is a graph representing each year from 1900 to 2022: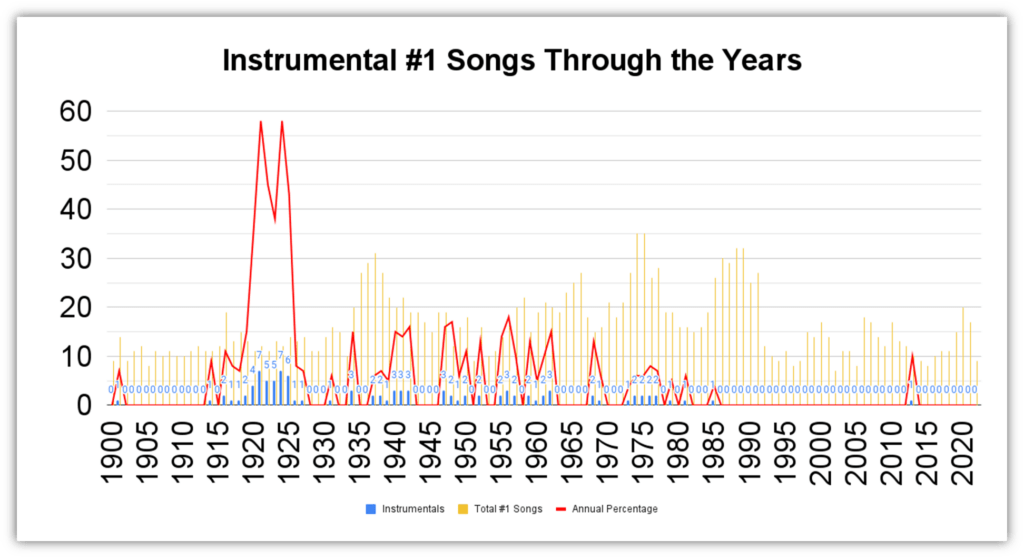 It shows the number of Instrumental Number One hits for each year in blue, the total number of Number One hits for each year in gold, and the percentage of Number One hits that were instrumentals for each year on the red line.
The 1920s were the decade of the instrumental with over 50% instrumental #1s for a couple of years. This can be attributed mostly to the popularity of Paul Whiteman, who had a ton of #1 hits, most of which were instrumental. But from the mid-1930s through the early 1960s instrumentals averaged around 10% of the #1 hits for any given year. There was a series of years in the mid-1940s with no instrumentals. The musician's strike of 1942-1944 can account for some of this.
You were more likely to hear a-capella #1 hits during those years, since union musicians wouldn't record for the major labels during that time.
Next, is a graph that may be easier to digest: Below is a pie chart showing which decades have what percentage of the instrumental Number One hits. The 1920s make up over a third of the total instrumentals. Then the rate is sort of consistent from the 30s through the 70s.
And then, they just go away.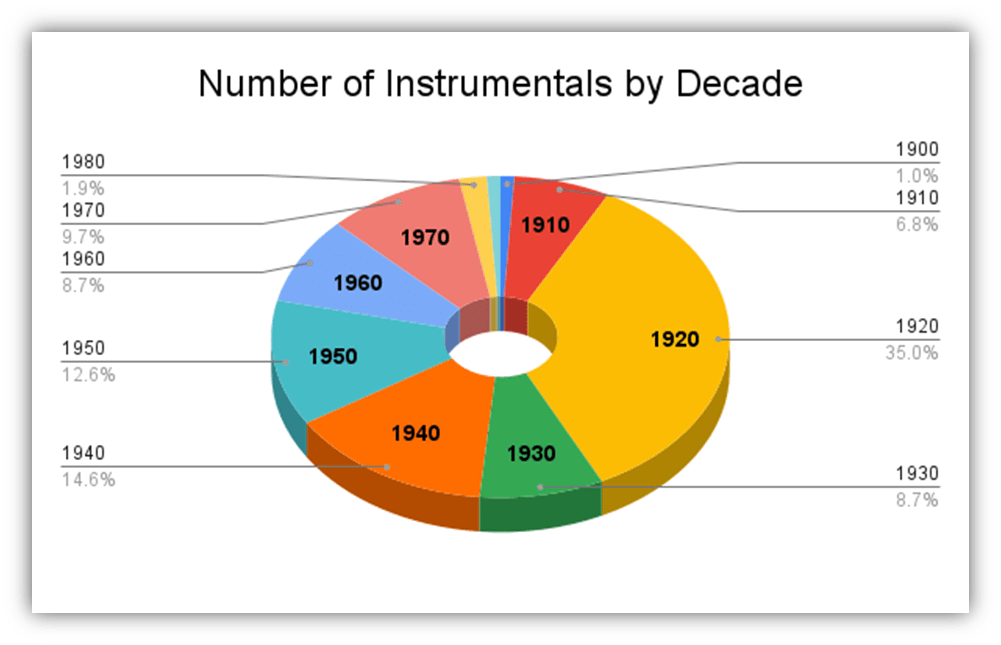 Since I'm showing graphs and stuff, this is starting to feel all scientific and everything. So I'll outline some weaknesses of this mini-study:
First, I'm using Number One songs to represent each year. During any given year, the number of instrumentals that went to #1 might not accurately represent how many instrumentals were actually popular that year. It would be better to study, perhaps, all of the instrumentals that hit the Top 5 or the Top 10 in any given year.
I would actually LOVE to see that kind of data, but that would be a whole lot more investigating.
Second, I'm using Billboard chart data back into the 1940s. But from 1900 through the 1940s, I'm also using Joel Whitburn's research as presented in his book Pop Memories. In it, Whitburn attempted to reconstruct chart positions for songs during years before there were charts. His methods have been questioned and criticized over the years, with valid arguments.
But without anything better to use, Joel Whitburn's data is good enough for me.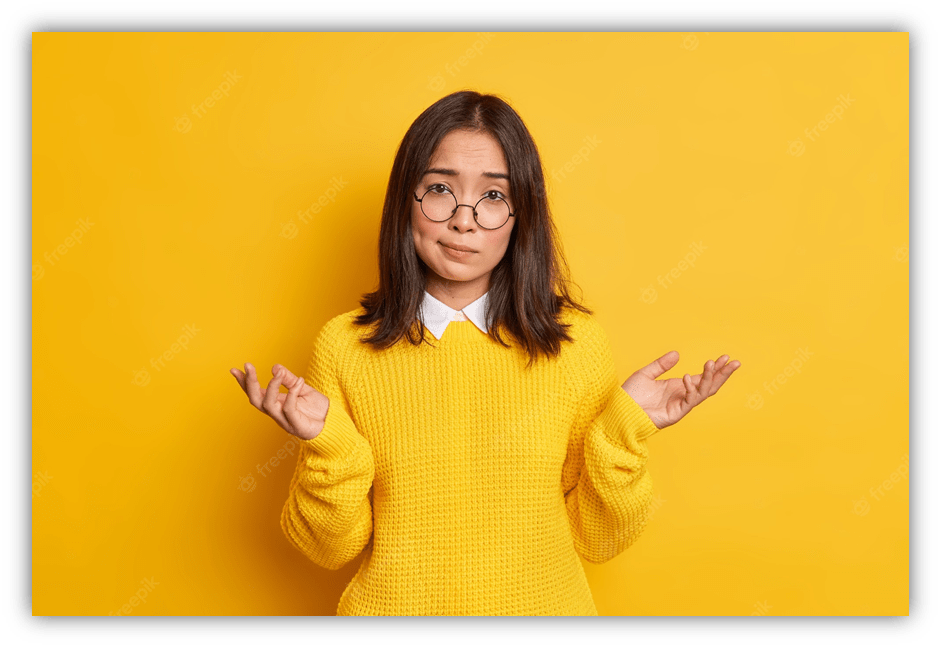 "Come on, Link, can you get past all of the analysis and graphs, and just talk about my favorite instrumentals???"
Yes. And this is where a discussion would be more fun than a text presentation, because no one opinion is better than another.
For lack of a better place to start, I'll discuss: Great Instrumentals of the Rock Era.
These are songs that may not have topped the charts, but they got as much airplay as other songs of the 60s, 70s, and 80s.
One of the classics that first comes to mind is Green Onions by Booker T. and the M.G.s, the famous Stax record label's house band. It's a simple 12-bar blues tune featuring a Hammond organ and some tasty guitar soloing. It has such a great groove, and is as essential to 60s R&B as Motown or Aretha Franklin. When I hear it, I picture my mom dancing with the handle on our refrigerator door.
Another early rock instrumental that I love is by guitarist Lonnie Mack. In 1963 he released his instrumental take on Chuck Berry's Memphis. It features some amazing guitar playing that raised the bar on blues-rock lead guitar. It reached #5 on the charts.
One of the most unique instrumental hits of all time is The Horse by Cliff Nobles. It is simply the Cliff Nobles song "Love Is All Right", but without the lead vocal, so they gave it a different title. I've always thought it's so amazing that a song so devoid of variation could have gone to #2 in 1968. It's just a basic rhythm track with a few horn flourishes. Cliff Nobles, the 'vocalist' wasn't even present when it was recorded.
The 1970s are my favorite era of music, so choosing a couple of sample instrumentals is difficult. I'll start with my favorite #1 song of all time, "TSOP (The Sound of Philadelphia)" by the Philadelphia International record label's house band, MFSB and features the Three Degrees. When you try to define the ultimate disco track you may consider songs by the Bee Gees, Donna Summer, or Chic, and those would all be valid directions to go, but I think this 1974 chart topper is my choice. Here is the superior version of the song, the 12 inch single. Its energy and vibe are just perfect.
But this brings up the question…is it an instrumental? There are a few scant vocals by the Three Degrees. Since they are only background, I think the general opinion is that it is an instrumental.
Another instrumental with a few words thrown in the middle is a number one hit from 1975. The Average White Band's Pick Up the Pieces. Just try not to tap your feet while this plays. (For the record, this song is very close behind TSOP for my favorite #1 hit of all time).
One of the better known instrumentals of the 1980s came from the soundtrack of the movie Beverly Hills Cop. Harold Faltermyer's hit Axel F reached #3 in 1985. It remained in the public eye through a series of remakes over the ensuing decades.
One of the last opportunities that an instrumental had to top the charts in the 20th century was Kenny G's "Songbird". The song's sleepy, light-jazz/pop topped out at #4 in 1987.
My knowledge of music after 1990 drops precipitously. But, it's worth including Baauer's 2013 instrumental Harlem Shake. It is…interesting.
One fun collection of instrumentals is the set of instrumental songs by groups that weren't typically known for instrumentals. Instrumentals by famous groups like the Rolling Stones or The Carpenters or The Doobie Brothers or Rush or Chicago…they are fun diversions from their normal material.
I know that I've barely scratched the surface on all of the popular instrumentals out there.
Which ones are your favorites?
Which ones do you think are the most famous? I'd love to see your choices in the comments.
Let the author know that you liked their article with a "heart" upvote!"