So, how does this whole Philly Phandom relate to me personally?
That would be courtesy of my mom.
Born and raised in Philly, my grandparents are both South Philly Irish Catholics. Grandma was the youngest of 20, so yeah, good Catholics, lol.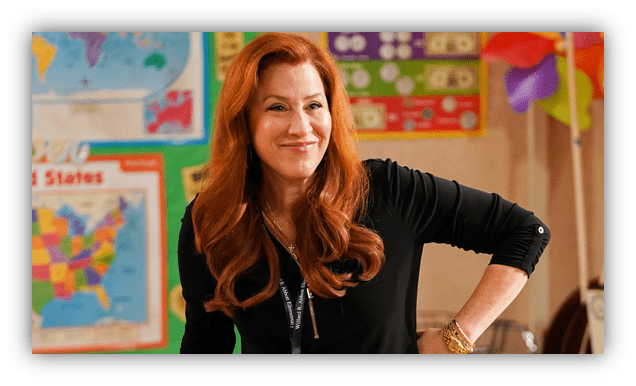 If anyone watches Abbott Elementary, the red headed teacher Melissa can easily be interchanged with any of my mom's three stepsisters.
No joke.
It was just my Pop-Pop and my mom for her teenage years, and the two of them would watch or listen to Phillies games together as much as possible in the 1950's. She bragged how she'd listen to every game on the radio before bed for years, even following with a scorebook at home during the game. She lucked out though, because the 50s were the first time in team history that they actually were good – the so-called Whiz Kids. She had zero interest in any other sports, but she lived and breathed Phillies baseball.
This carried through just as fervently once she got married and subsequently had me in the early 1970's. It became perfectly normal from the time I can first remember having coherent thoughts beyond how my fist tasted to have Phillies baseball to be daily entertainment for half the year.
And the, ahem, honesty of the fans following the team. Mom had no qualms about making her thoughts of the Phils game play known. (Dad? Dad loved all sports, baseball especially. But whatever loyalties he may have had as a kid to other teams were obliterated once he married my mom.)
He had to become a Phillies baseball fan ONLY.
The late 70s found a pretty decent Phillies team actually coming together and doing well.
Mike Schmidt, Steve Carlton, Pete Rose, Tug McGraw (Tim's dad) – preschooler Dutch just assumed the Phillies were always doing this well, and totally got swept up with my parents excitement.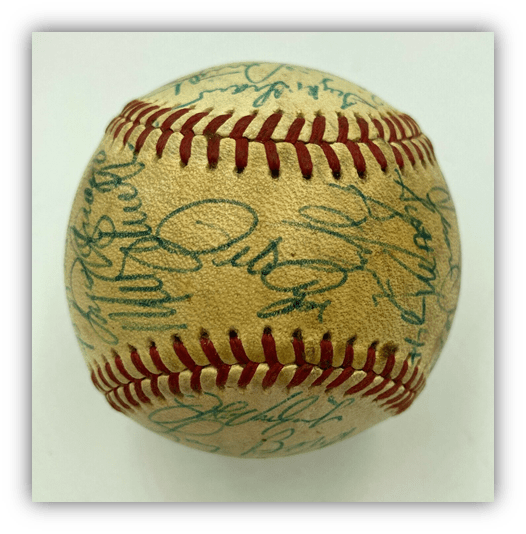 I honestly don't recall when I first saw a Phillies game in person, but it was pretty early on. Mom would scour the schedule in preseason for days we could go on a family outing to a game, always on a Kids Day so I could score some freebies Phillies swag.
And we'd always sit upper level behind home, and I was perpetually terrified of tripping down the steps and falling down into the lower bowl because the upper level seating was so absurdly steep at Veterans Stadium.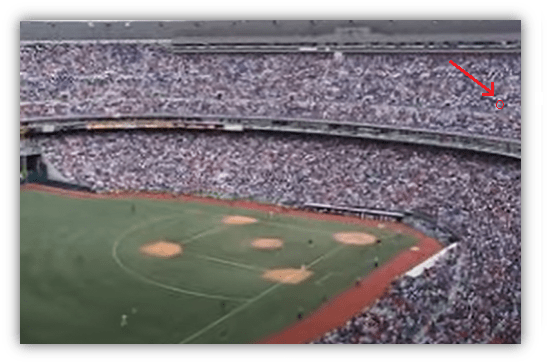 But man, was it fun to boo them in a stadium setting for playing substandard.
The late 70s also saw the birth of one of the greatest marketing moves in the history of sports – the new Phillies mascot:
The Phillie Phanatic.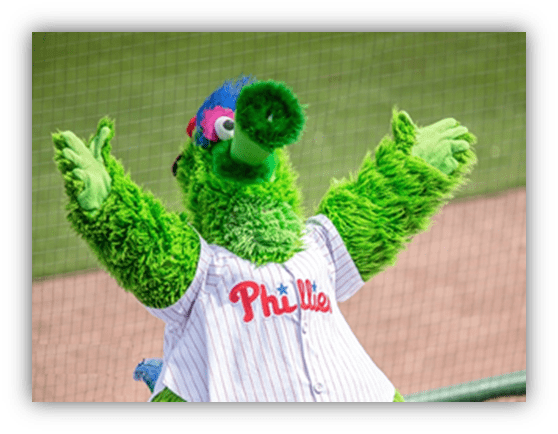 As a preschooler, this was genius. The Phanatic was just as awesome as Mike Schmidt as far as I was concerned. He was like this big green goofball of a stuffed animal that acted like a naughty little kid seeing what he could get away with, and myself and my friends just ate it up.
I managed to score an actual Phillie Phanatic stuffed toy at some point during my childhood, and it was a major win as far as I was concerned. I recall he was supposed to actually come out to our elementary school in second grade, 1981 or so, but unfortunately he couldn't that day last minute.
So we get Phoebe Phanatic instead.
His mom.
Not quite the same level of excitement from us kiddos.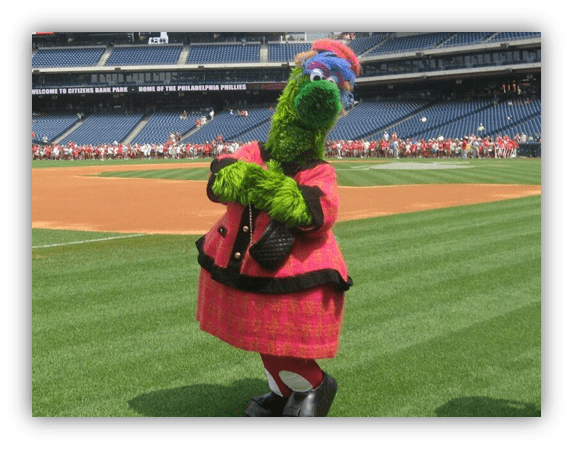 But I did actually get to meet the Phanatic one day when we did a family day in Philly and I got to go to the Children's Museum. No joke, it was like I met God, I was so stoked. I got a hug from him. His suit smelled like sweat and stinky sneakers. I did not care one bit. THE PHANATIC GAVE ME A HUG!!!!!! Squeeeeeeee!
I don't doubt for a minute that part of the thinking of the organization with the Phanatic is it might placate the fans.
The fact his 'birth' coincided with the team starting to really gel as a formidable unit isn't entirely coincidental.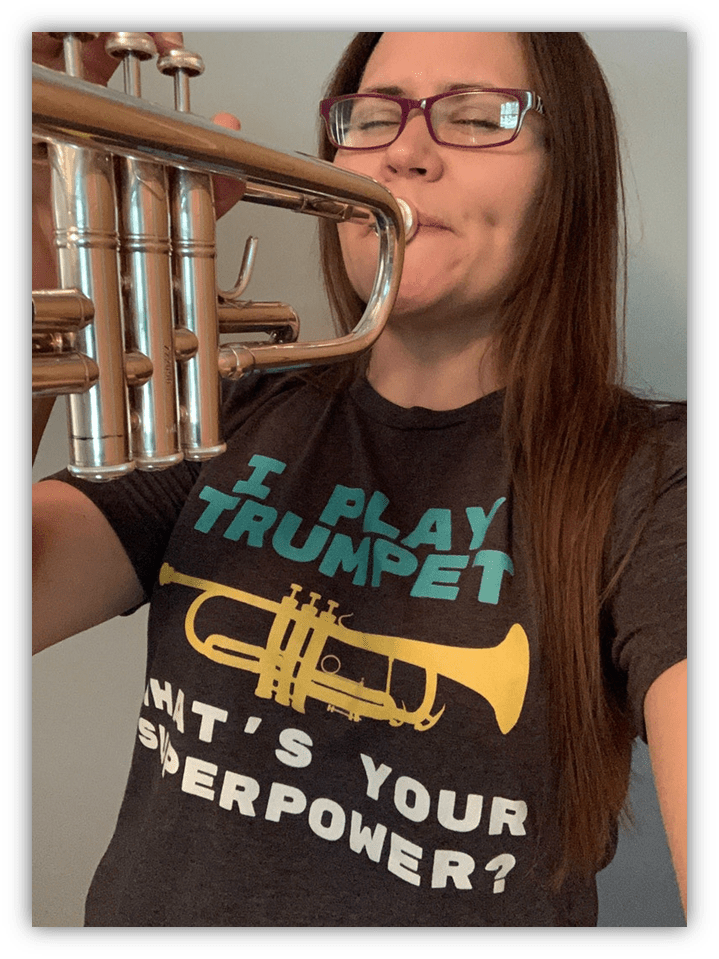 Our High School band was invited to play before a Phils game at the Vet my junior year in 1990.
Most all my fellow trumpet guys played on the baseball team as well, so they could barely contain their excitement waiting in the right field tunnel to walk out on the field.
We're trying to play it cool as we march into position around the infield, but we could not stop muttering to each other how ginormous the stadium seemed from the field, and holy crap, we're on the field at The Vet!!! We start playing…. and here comes the Phanatic on his ATV, speeding up behind our drum majors, jumping off and trying to conduct us along with them. We nearly lost our damn minds we were so ecstatic. I honestly don't know how we continued playing.
So yeah, I'm already a Phanatic fanatic by the time I'm 6.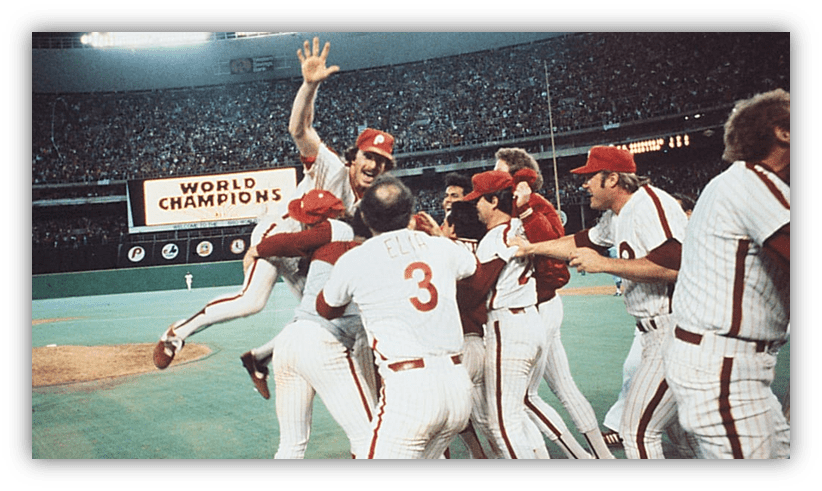 And then they go and win the 1980 World Series.
This happened to coincide with the Eagles reaching the Super Bowl for the first time ever in early 1981, the Sixers hitting their sweet spot golden years with Dr J and Moses Malone, and the Flyers earning their rep as the Broad St. Bullies. (The stadiums and arena, including old JFK Stadium, home to Live Aid, all sat at the southern end of Broad St.)
And making consistent long runs into the playoffs – the Philadelphia sports fans became drunk on the disbelief the stars had aligned for them.
And they got a bit cocky about it.
Knowing full well – this is Philly – they'll all suck again soon enough, we better make the most of it now.
(Exhibit A – Eagles have ONE Super Bowl win in their history, and that only happened a few years ago; Exhibit B – the Sixers last won an NBA championship about 40 years ago; exhibit C – the Flyers last hoisted the Stanley Cup about 50 years ago)
So: The Legend of The Boo-Birds grows in the early 80's. Because now the fans passion for all sports has multiplied and merged with self-defeating cockiness (which is an attitude that only exists in SE Pennsylvania), and they start reveling in this new persona because it's theirs to claim.
And – they've gotten really good at it.
It becomes a badge of honor to readily accept your teams are underperforming.

But you still support them.

Because you ooze sports knowledge and passion out every pore and you expect the players to share that same passion.

Especially after having a taste of what winning feels like.

tnocs.com color analyst and philly phfan dutchg8r
Mike Schmidt hits a cold streak in the mid 80s and is playing lousy at third base? Damn straight he's gonna get booed. So he dons a massive wig one game and goes through pre game warm ups wearing it, like a time traveling Troy Polomalu, to win the fans back. The crowd eats it up, because Schmidtty is NOT the jokester type at all. And he's going out of his way to appease the fans.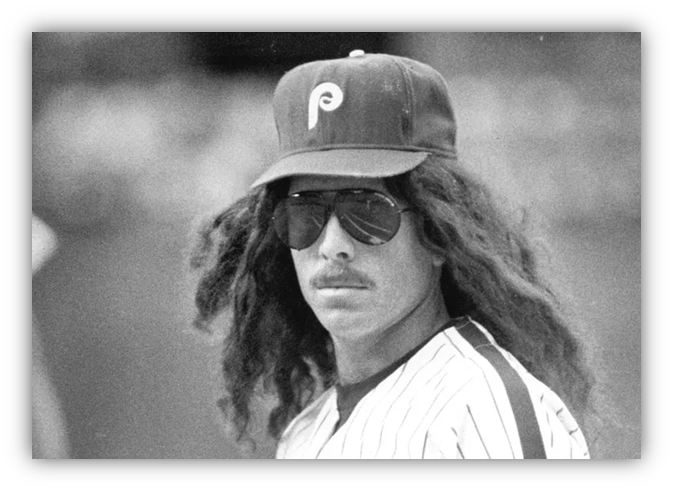 The fans loved it.
And it just endeared him more to the city.
But the early 80s Phillies fans were JV compared to the early 80s Eagles fans.
They are the reason the Vet had to create an in-stadium jail.
Eagles fans are passionate about everything to the nth degree, because they only have one game a week for 4 months to get their point across. That whole Booing Santa thing? That was 100% Santa's fault – the guy playing Santa that day showed up drunk and was a disgrace to his role. THAT'S what the Eagles fans were booing – another example of booing to call out lousy work performance.
When our family moved to Florida my senior year of high school, I remember sitting in the stands with the band during football games and being genuinely perplexed at the behavior of the others in the stands. Incomplete pass? 'Ohhh, that's OK, good job, keep at it', blah blah blah.
It was so foreign to me; I wanted to yell out "are you kidding me? That pass sucked. That's a major boo-able offense if I ever saw one, and it is our duty to let them know we're well aware it sucked and they better not do that again." It was pretty jarring for me, because I'd never known a different way of 'support' for your team. Which just struck me as coddling, and made me more annoyed!
I've been away from Metro Philly for over 30 years now, but that passion for sports teams has never gone away.
It's engrained in you from birth to show your loyalty honestly. My fellow ex-pat Philly coworker and I were discussing the Phils possibility of winning the World Series this year, and she was like – "it's a damn miracle they got this far, but I don't see them winning, which sucks to admit."
And my response was – why?? They've spent well over a hundred years getting us used to losing, we're pretty skilled in accepting it by now. Which is why I wasn't too distraught over the Astros beating them in six games. There's always next year (and Bryce Harper has gotten a taste of postseason baseball now, he'll be hellbent on getting the team back there again).
The best example I can think of that sums up the Philly Sports Fan is when a coworker of mine traveled to Philadelphia for a playoff game.
He was a die-hard Tampa Bay Bucs fan, which was unheard of in the late 90s. So Tampa gets in the playoffs and winds up playing Philly for the NFC championship. He got some tickets and was totally stoked for driving from FL to Philly for the game. I was like, OK, just be prepared and don't expect the crowd to be like sitting over at the Tampa stadium. I give him a briefing of what to expect, how these are fans that REALLY get into the games, he was just like, whatever, Tampa's in the conference championship game! Brushed it off.
He comes back into work following the Bucs win, and first thing he said to me was:
"You weren't kidding about Philly fans."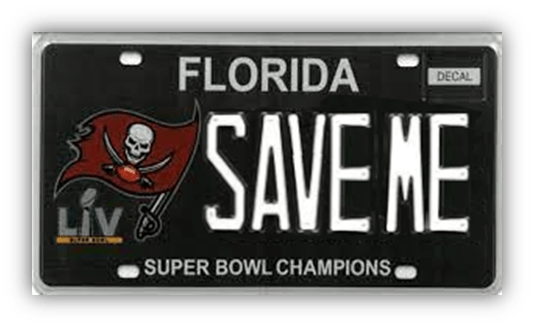 He proceeds to share his experience driving to the game, where he's in his car fully decked out in Bucs regalia, he and his girlfriend are wearing Bucs jerseys, and he's got a custom Bucs Florida license plate. As soon as they cross the state line from Delaware to PA on I-95, a van pulls up in the lane next to them, each doing normal speed on the interstate.
The side opens, and four Eagles fans in full tailgate uniform mode appear in the door opening, flipping him the bird and screaming "Tampa Sucks! Go Eagles!" As he is sharing this with me and telling me about their encounters the rest of the game in the stands, I couldn't help but smile to myself and feel good the Philly fans had not let me down.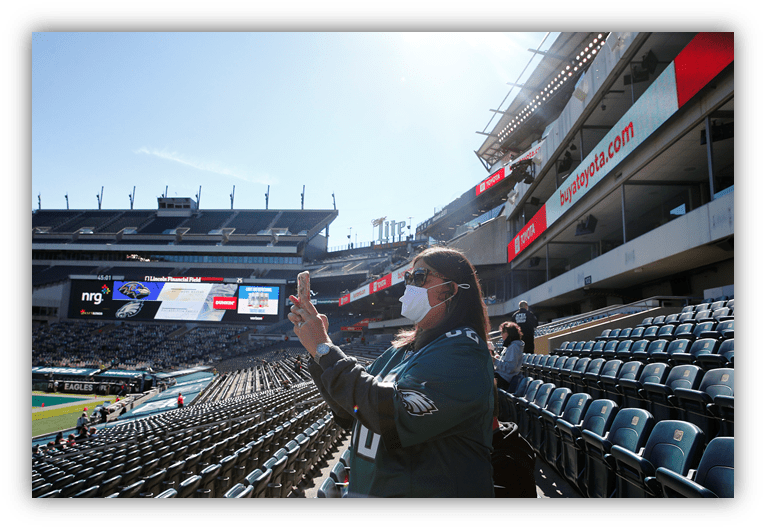 During the fan-less Covid era, the networks would play crowd noise so it wasn't so weird to watch the games. It was noted that Philly home games had an over abundance of canned boos.
It was great. I don't often watch Eagles games, but I had a good laugh with those.
So, I assure you – Philly Sports fans are not angry, volatile, threatening weirdos at all. They are a city and region that has nurtured a love for all sports over three centuries now, studying the games and taking pride in their thinking they are walking encyclopedias of sports and sports history.
They are a city and region that have built their livelihoods with their hands and appreciate hard work.
They don't hate anybody.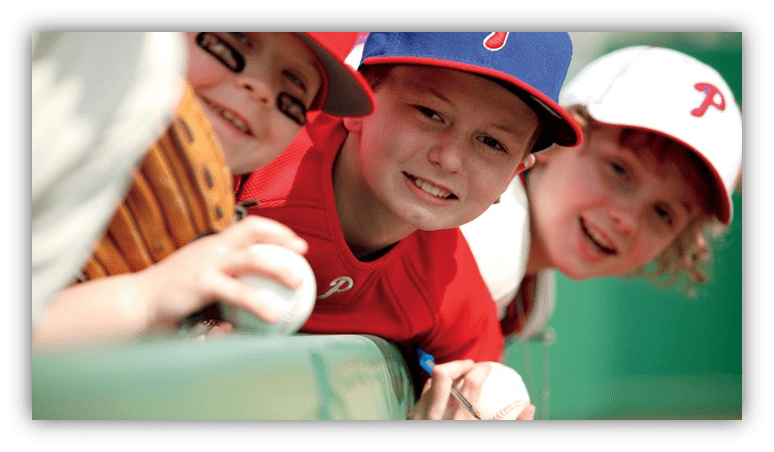 They just collectively think of themselves as another coach, giving the players exactly what they need to hear so they can improve. And on the flip side, doing their due diligence to heckle opposing players (heckling of course is a mild way of putting it).
Passion can be a good thing. It is the lifeblood for underdogs. And Philadelphia, no matter what, will perpetually view themselves as underdogs.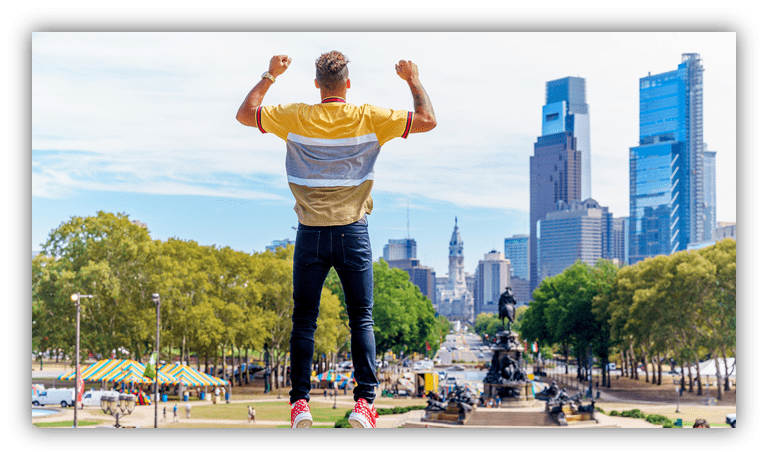 I know we have a few folks around here with ties to Philly in some capacity; what do you guys think?
Do you agree with me? Have anything to add I may have forgotten, other than the fact that mentality carries over to every aspect of life in Southeastern PA/South Jersey?!
I know Boston fans like to think they're just as passionate, but I don't think they come close to Philadelphia, they're just better than the rest of the country.
How does your team support compare?
Have you been to games and events where the crowd was so boring you wondered why that franchise even existed?
Feel free to share with the class!
---
Let the author know that you liked their article with a "Heart" upvote!