Turnabout is fair play, as they say!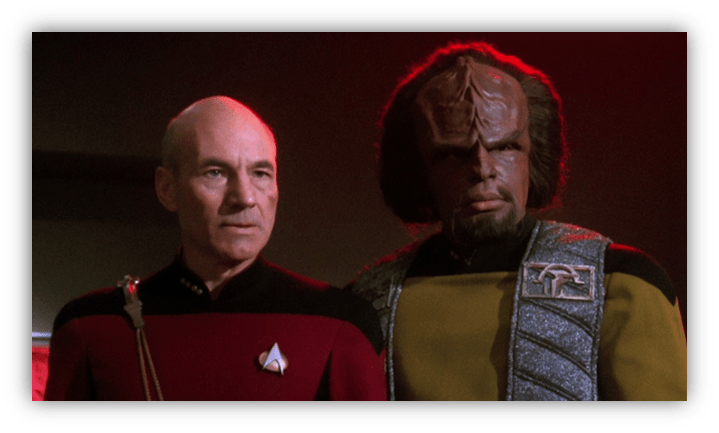 In doing so, for my part: I'm using the same 1-10 scale. (1 is worst, 10 is best) that Tom uses to assess each song he reviews. I'm rating the book in the following three categories:
1: The Selections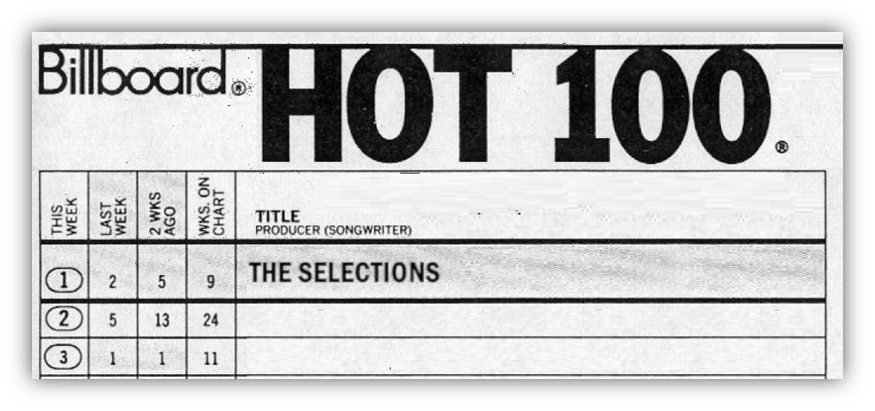 Among the 20 songs Tom profiles in depth, he wisely listed some with a huge cultural impact, such as I Want to Hold Your Hand and Billie Jean.
But I have issues with others that made the cut and a few that were left out.
For example, Bon Jovi's You Give Love a Bad Name is included for making room for "hair metal" on the chart. To me, you should instead go back to the source of what led to hair metal:
That's the Rolling Stones, whose influence on the Hot 100 is so immense that its lead singer got name-checked in the 2011 Number One hit Moves Like Jagger. To omit the Stones' first chart topper, 1965's (I Can't Get No) Satisfaction, is I believe the book's biggest oversight. They were a harder rocking and more bluesy counterpart to the Beatles who influenced dozens of other groups who later had number one hits – including Bon Jovi.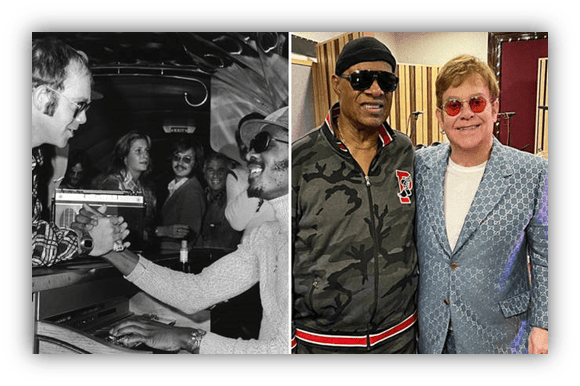 I also would've liked an entry focusing more on the growth of the singer-songwriter, such as something by Elton John or Stevie Wonder. Neither have a featured song here, which given their impact and longevity in the music industry seems like another missed opportunity.
To me, the growth of the singer-songwriter was a major trend in the 1970s, a decade underrepresented in the book with only two entries. One of the latter is Rock Your Baby, which Tom claims is the first disco song to go number one even though Rock the Boat preceded it.
Regardless, including the first disco song without the biggest one seems odd… like if Tom had started with the rock era and put Rock Around the Clock with nothing from Elvis Presley.
I would've replaced Rock Your Baby with Stayin' Alive by the Bee Gees, who also aren't featured, despite the Saturday Night Fever soundtrack dominating the top of the Hot 100 for much of 1978, and setting in motion the notion of how just how big soundtracks could become.
Also dissatisfying me is naming Ice Ice Baby as the first number one rap song. This is even more subjective than claiming the first disco chart topper was Rock Your Baby (another song with "baby" in the title—didn't realize that until now!).
Nothing Tom writes dissuades me from the opinion that two-hit wonder Vanilla Ice is the least substantial act to merit an essay in the book.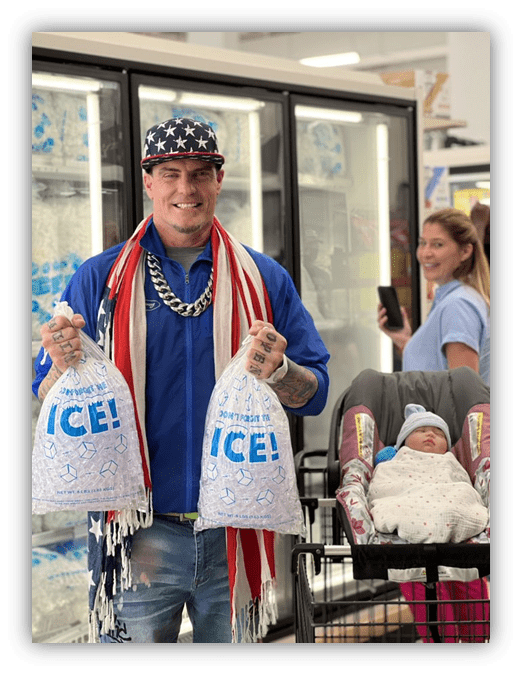 Other major artists missing in representation among the twenty profiled are Madonna, Whitney Houston, Janet Jackson, Beyoncé, Rihanna, Drake, and Lady Gaga. You'll notice that most are women. Indeed, the only female solo artists represented are Mariah Carey and Britney Spears.
Even if you count Stevie Nicks' lead vocal on Dreams, plus the Shirelles and the Supremes, that still leaves only a quarter of Tom's profiled songs having vocals from the distaff direction.
Tom could've and should've done better here. Indeed, many of the hits by Janet, Beyoncé, Rihanna, and Lady Gaga during the aughts hold up better to my ears than the two picks he makes for that decade—Buy You a Drank (Shawty Snappin') by T-Pain and Crank That (Soulja Boy) by Soulja Boy Tell'em, both in 2007.
---
Still, the good choices outweigh the more dubious ones overall. I'm fine with 14 of the 20 songs selected, so, for this part, that proportion reduces to a rating of 7/10.
2: The Information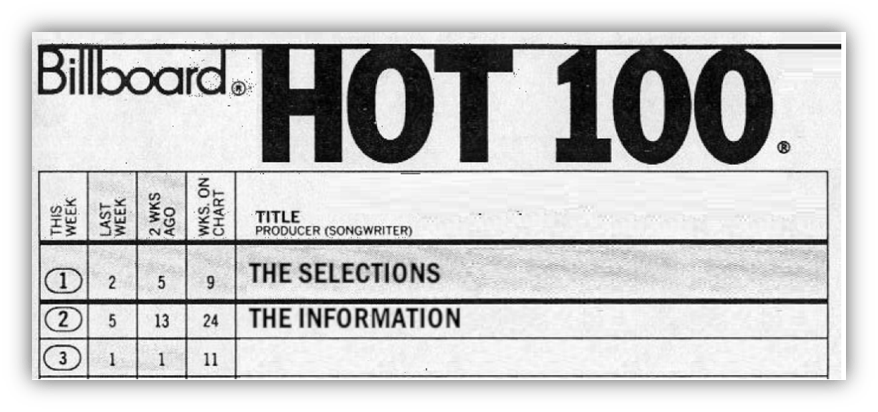 Think you know everything about the connections in the rap world regarding Can't Nobody Hold Me Down? Or that Wikipedia has all you need to know about Good Vibrations?
Wrong on both counts.
Tom does a stellar job researching every song. I learned something even about the ones where I thought he couldn't tell me anything new. I had no idea until I read his entry on The Twist that Chubby Checker's daughter Mistie Bass won a WNBA championship in 2014, for example.
That said, the editors did miss a few errors. Billy Ocean's hit Loverboy is referred to as "Loverman." And the release year for the Beach Boys' Fun, Fun, Fun is given as 1965 instead of 1964 in a sentence noting that it was competing for listeners against I Want to Hold Your Hand.

But these are minor quibbles. What's left is so packed with details, that I give this part a rating of … 9/10
---
3: The Composition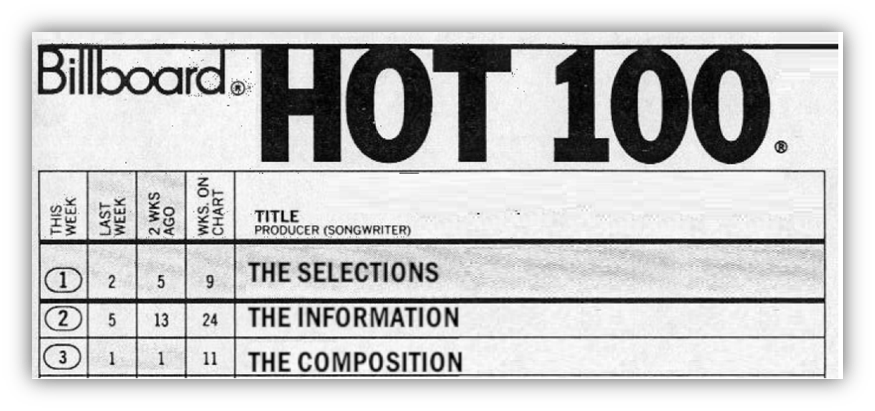 This book is a quick and easy read thanks to Tom's always incisive writing.
He describes how and why records sound, and what he thinks of those results better than any other author I've encountered. Even when I disagree with him on an issue, like grouping The Hustle among a list of 1975 disco Number Ones as "unashamedly silly novelties from acts that would soon disappear," I usually understand his reasoning.
You don't – and shouldn't – have to agree with all assessments critics make about every record. However, you should be able to see why they made the decision, and even reconsider your thoughts about it in light of what they say.

For doing that excellently,
I give this part a rating of … 10/10!
---
Compiling these three scores, I get a total of 26/30, which comes out to 8.66 or so, which rounds up to a final score of …

(Even with still no apology for giving Olivia Newton-John's 1980 hit a "3". #justiceformagic)
What do you think, especially if you've read the book too?
Please share your comments below and be happy to disagree with me if needed.
---